SERIOUS PLAY® Methods for 3D Creative Problem Solving
| | |
| --- | --- |
| | -Get ready to revolutionize the way people think and get your hands on these systematic creative processes. Put the best tool in your tool kit for messy and complicated problems! |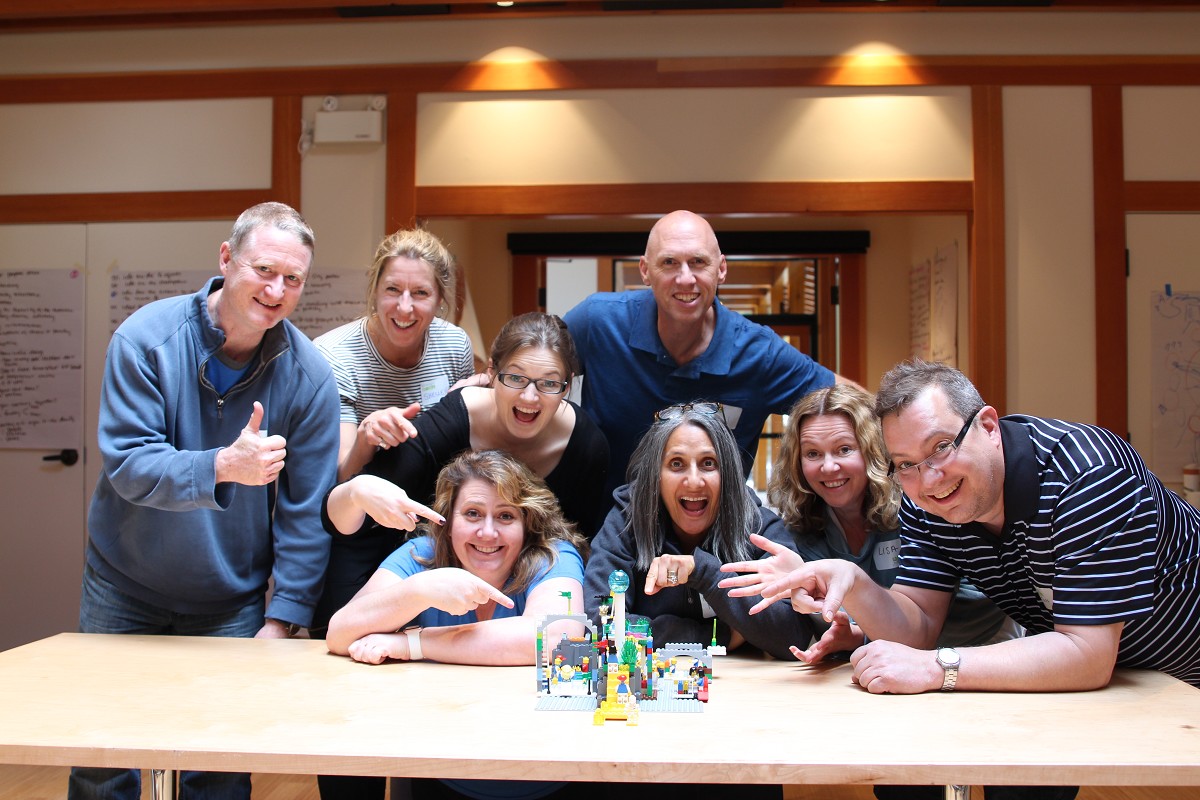 Prerequisite: Any one of the following courses:
LEGO® SERIOUS PLAY® Methods for:
or
or
This creative program is for you if you:
Coach, facilitate, lead teams and groups
Your clients have messy problems
You lead change
You work with communities or multi-stakeholders
You are tired of going in circles or fixing problems that backfire
You want something that works and is creative, engaging, and fun for you and your clients
Maybe you recognize that you and the people you lead have been solving the wrong problems altogether. And just when you thought things were fixed, it turns out they were actually just protracted and they emerge as even bigger, messier, and more expensive problems—YIKES!
Instead of putting out fires, you might want to use our systematic creative process. It allows you to help others design their own solutions. We all want the world to be brighter, but we can only do that if we start using tools and methods that are really smarter. If you truly want to build a brighter world and you are ready to get your hands on some powerful building blocks to help revolutionize the way people think, this training is for you.
Get ready, because not only will this training set you apart and differentiate you as an innovator and game-changer, but this could become your ticket to becoming a rainmaker.
You will learn to use these powerful processes together to get to innovation faster. You will build better solutions for a brighter world by facilitating teams and groups as they build their thinking and discover the next level of insight.
You will:
Examine the thinking and problem-solving styles people use
Apply a systematic approach to problem-solving in 3D with LEGO® SERIOUS PLAY® methods
Explore how we have used this approach with real-world cases and big brands like P&G
Experience the process live as you learn by doing and work to solve a messy problem
Analyze complicated and complex problems
You get:
A toolkit with all kinds of great templates
Your own set of diagnostic cards and book filled with ideas
A full-color manual
Your certificate noting the hours of training
The Strategic Play Creative Facilitators Guide
A full agenda ready to implement
Your personal Creative Problem Solving assessment results
A systematic tool chest ready to apply
Still not sure? Watch and listen to this video with Real Clients to understand more!
Add you name to the wait list and we will contract you as soon as this course runs again! Add my name
Where can I contact the organizer with any questions?
Complete your registration & certification requirements under a Licensed Master Trainer!

Strategic Play® Group Ltd. training has been approved by the
Global Federation of LSP Master Trainers
Email Us: We will respond within 24 hours!
North America Toll-Free: 1-888-238-2608
Globally: +1-604-972-0107
Ok, now stop reading and register for this training - the seats are selling fast!
Seats for this program are limited as we have very small class sizes to ensure knowledge transfer.