Strategic Storytelling with LEGO® SERIOUS PLAY® Methods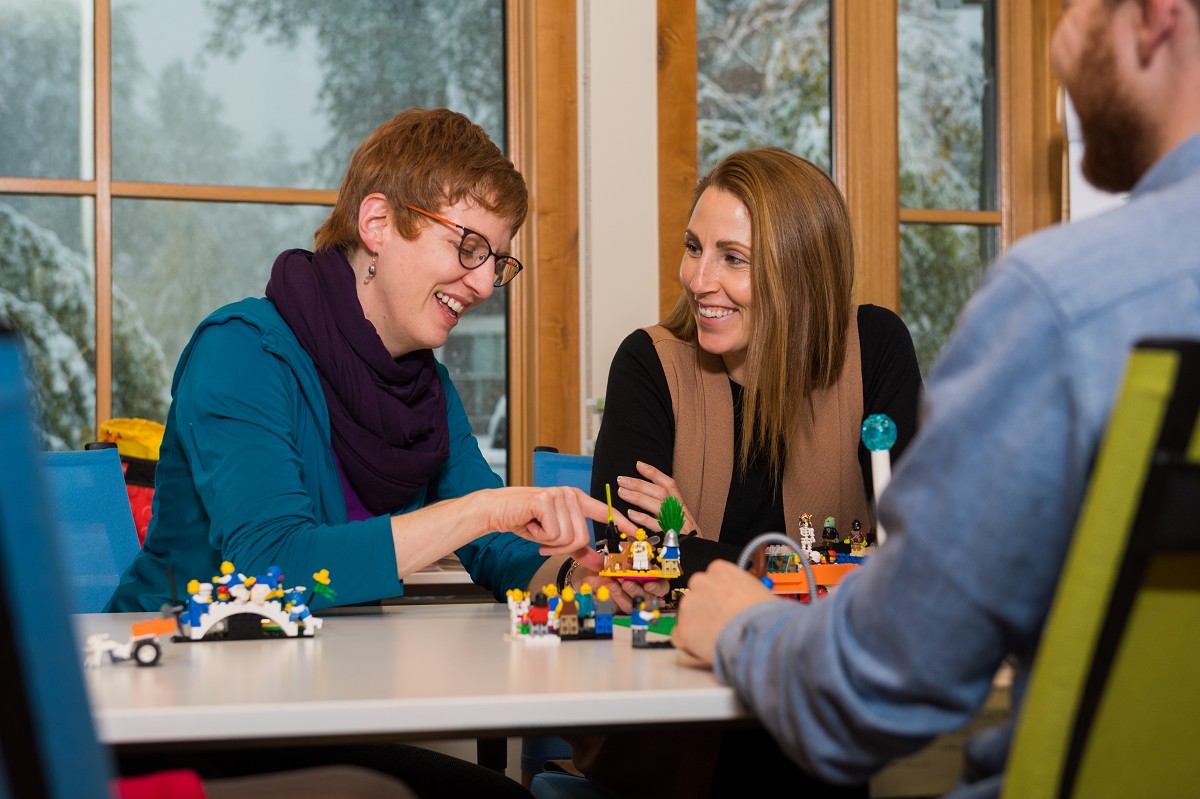 This advanced course has been developed specifically for certified facilitators using LEGO® SERIOUS PLAY® methods in their work, and who want to dig deeper into the powerful process of creating impactful stories in 3D.
Pre-requisite: Jump into LSP
Everyone loves a good story – and now we know why.
This course is a deep dive into the neuroscience of story-telling, story-making, and story-listening and unpacks the reasons why the LEGO® SERIOUS PLAY® methods are so powerful when applied.
We will cover:
Intro to Neuroscience: Your brain on bricks (the powerful process of storytelling in 3D)
Micro bite learning for keynotes, demonstrations, short sessions, and enhanced skill building.
Making Strategic Stories and working with story structure
The hero's journey and other archetypes
Building stories for:

Knowledge transfer
Leadership development
Organizational development
Business development
Community development
Sales and marketing
Branding and communication strategy's and more!
"Research shows our brains are not hard-wired to understand logic or retain facts for very long. Our brains are wired to understand and retain stories. A story is a journey that moves the listener, and when the listener goes on that journey they feel different and the result is persuasion and sometimes action."
This fast-pasted two-day certification course has been developed for LSP facilitators and will provide you with new tools and techniques to use as stand-alone sessions or to add to your existing program.
You will get:
Full-colour manual
Certification Advanced Strategic Storytelling with LEGO® SERIOUS PLAY® Methods
Hand-outs opening activities to use with large and/or small groups
Half-Day and Full-Day workshop programs that you can take and customize for your industry
Food and refreshments to keep you re-charged over the two days
Time to play in a fabulous location in the resort town of Whistler, BC
Deck of our storytelling cards with 'naked branding' to use with this unique program
REGISTER NOW - seats are limited