Four Generations Dedicated to Play and Innovation
Strategic Play Global is a family owned and operated business. It has a rich history of creative builders, educators, entrepreneurs, and innovators who have dedicated themselves to making the world a better place.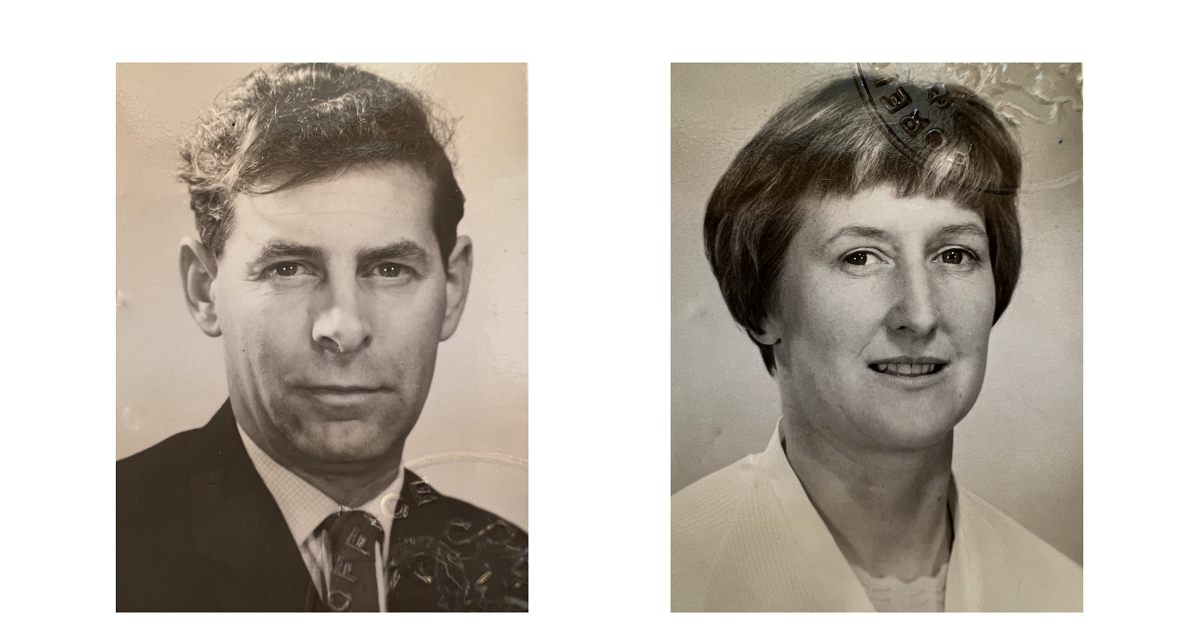 Royston Lloyd

Rita Lloyd

The Innovative Maker, Father of the Founder

Like many, Royston came to Canada to find a better life for his family. He was born in the United Kingdom and proudly served his country in WW II. He emigrated to Canada in 1969 with his wife Rita and their two daughters. He was a born maker who loved to prototype and think in 3D, working to create innovative mechanical solutions. Royston worked as a designer, fabricator, welder, and machine builder at Omni Tech, an innovative company that designed and built state of the art machines such as hovercrafts, race cars, sailboats, and farm machinery.

The Playful Educator, Mother of the Founder

Rita dedicated her life to children's education. Born in the UK, she worked as an early childhood educator before going on to become a young entrepreneur. She formed a business partnership with a long-time friend and together they opened and operated three nursery schools under the name Toy Tots (Hobs Mott, Solihull, and Bentley Heath). Upon arriving in Canada, she continued this program as a solo entrepreneur and opened Toy Tots and Adventure Hours nursery schools. Rita also created a successful community toy lending library. She provided play-based educational programs to children for over 45 years before retiring.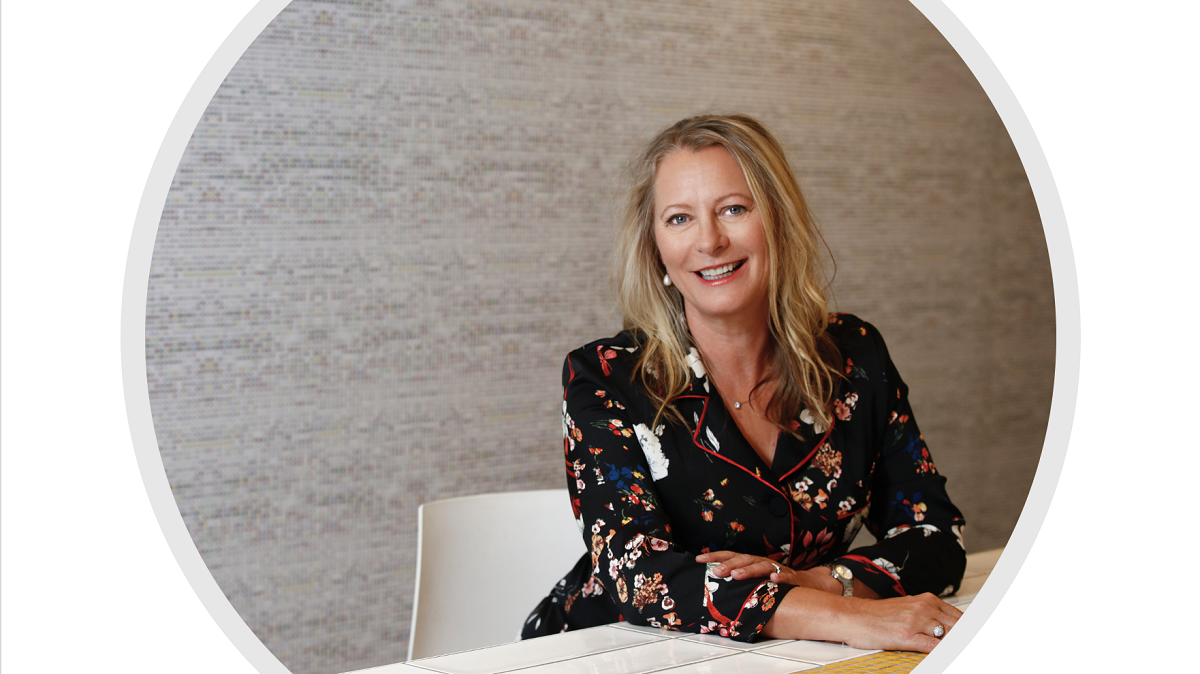 Jacqueline (Jacquie) Lloyd Smith
Jacqueline (Jacquie) is a skilled facilitator and LSP Master Trainer, holding a diploma in the LEGO® SERIOUS PLAY® (LSP) methodology from the LEGO® Group in Denmark. In 2007, Jacquie received the Partner Business Growth award from LEGO®. That same year, she began certifying facilitators for the LEGO® GROUP. In 2009, Jacquie was appointed to the training board in the LEGO® Play for Business division where she worked to bring LSP into the open source model. She is a Registered Art Therapist (ATR) and is certified in both Play Therapy and Creative Problem Solving.
In 2000, Jacquie earned an MA in Conflict Analysis and Management; and in 2006, she completed an MBA in Executive Management (Management Consulting). Jacquie earned both degrees from Royal Roads University in Victoria, British Columbia, Canada. In 2005, she studied business strategy and global business in Grenoble, France. In November 2006, she received the Ted Wilson Memorial Award for Lifelong Learning from Royal Roads University.
Jacquie instructed at the University of Western Ontario in London, Ontario, for over 10 years. There she developed and delivered curriculum for the postgraduate students in the Art Therapy program. She has also taught in the business department at Lakehead University, Thunder Bay, Ontario. She was an associate faculty member in the MBA program at Royal Roads University in Victoria from 2013 – 2019.
During her career, she has trained and facilitated thousands of professionals in North America, Central and South America, Europe, and Asia with modules she specifically developed to meet their needs. Jacquie has been a certified Canadian Management Consultant since 2009 and holds NAFTA Secret Clearance. She was nominated by her peers in 2010 and is a Fellow with the Royal Society for the Arts.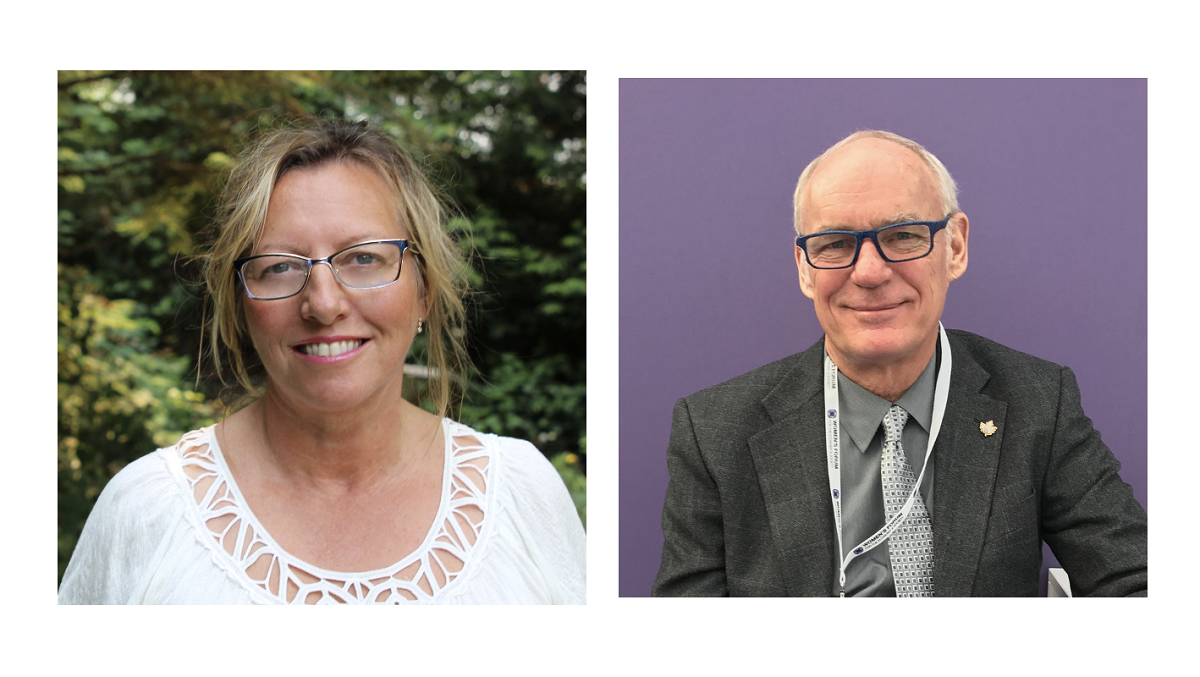 Maxine (Lloyd) King

Douglas L.A. Smith

-Play based Curriculum Designer, Sister of the Founder

Maxine was originally trained in LEGO® SERIOUS PLAY® methods by the LEGO® Systems Group in 2007. She has completed all certification programs and has been instrumental in designing each of our courses, based on learning outcomes and ensuring scaffolding of skill sets. She holds an MA in Leadership and Learning and has qualifications in early childhood education and disability studies from St. Clair College. Maxine also studied disability at Ryerson Polytechnic where she was invited to join the Golden Key International Honour Society.

Maxine has over 30 years of experience as a faculty member in post-secondary education at two post secondary institutions. Her innovative program design and delivery partnered with quality assurance was recognized by college presidents with 3 Awards for Excellence. During her tenure she sat on numerous provincial committees, including an Advisory Committee to the Minister of Education. Maxine has also been a member of the Board of Directors for several non-profit organizations. A specialization in early learning provides Maxine with a thorough background in the value of play and the importance of active learning. Designing and implementing training outside Canada has provided Maxine with experiences that support Strategic Play® Group Ltd. in our many international opportunities.

During a 3 yr. secondment from Post Secondary Education in Human Services into Planning and Research as the Curriculum Designer, Maxine designed innovative programs that received Ministry approval and implemented unique delivery models across all sectors. Today, she brings her vast experience in play and expertise in curriculum and instructional design to our team. Maxine continues to ensure that all our training programs are designed and delivered with academic rigor and consistency across all continents, with measurable learning outcomes and curricula that builds upon existing knowledge and skill sets. They are all delivered with full participant engagement and lots of laughs.

-Risk Manager and Musician, Husband of the Founder

Play comes with risks, and lucky us we have Doug Smith on our team. Doug manages all the risks at Strategic Play and he is also our in-house musical director. Doug has over 25 years of hands-on experience in business development, risk management, and community and economic development. His knowledge and understanding of the functions of both the private and non-profit sectors make Doug an invaluable resource. His track record speaks volumes about his skills in building multi-party agreements and in gaining stakeholder buy-in. He understands how to bring groups with diverse backgrounds, positions and interests together in order to create and build sustainable community projects.

Larger project include the World Nordic Ski Championships (1995), the Woman's and Men's TSN Skins Games (1987/98), the development and implementation of the Thunder Bay Recreational Trails (1990-2009).

Doug has an extensive track record as a community player and volunteer. He was the Chairman for Contact North from 2002-2010, which now proudly hosts 118 post secondary distance-learning centers throughout Ontario. Doug is also an accomplished musician and in 1993, he co-founded Diamonds in the Rough, a very successful 17-member band that for over 14 years played events to raise money for numerous charities. This community involvement represents a small sample of the type of work Doug has done to date.

He earned an Honors Bachelor of Commerce from Lakehead University in Thunder Bay, Ontario (1977). He is a past fellow of the Insurance Institute of Canada.

He is also a certified LEGO® Serious Play facilitator – trained by the LEGO® Group in Denmark (2008), and holds certificates in Creative Problem Solving from the CPS Institute (2009/10).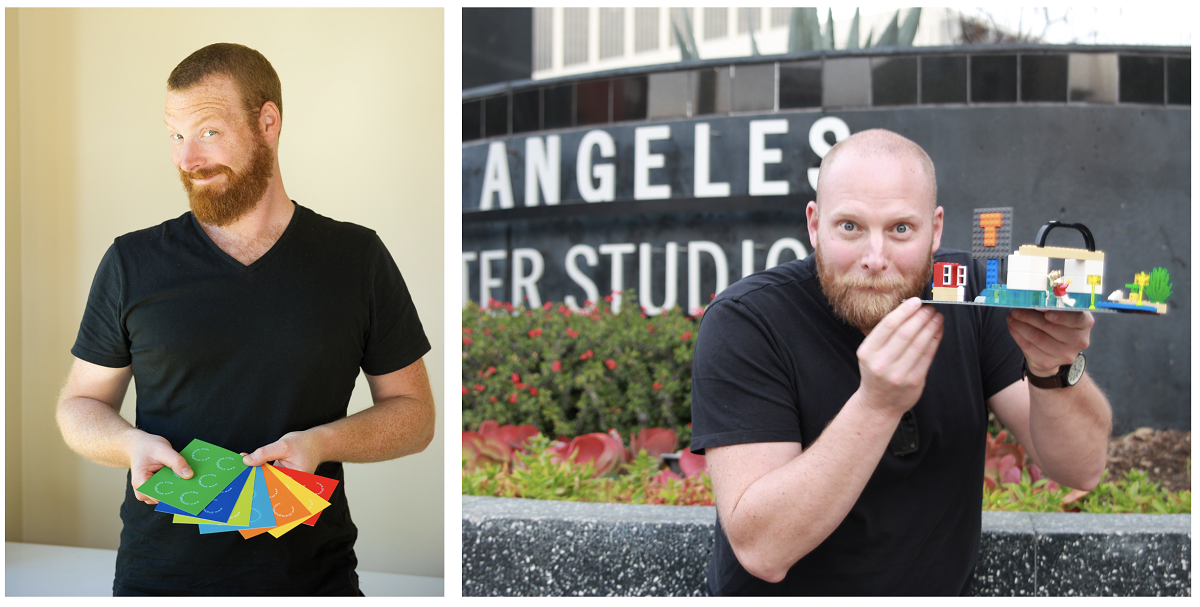 Stephen (Steve) Walling

Michael (Mike) Walling

-The Problem Solver, Son of the Founder

Stephen is a connector and a natural born team builder and problem solver. He comes from a mechanical and building background and has over 10 years' experience as a bicycle mechanic. As a designer, he holds certifications as a luthier (guitar builder) and studio wood furniture making. He is also an accomplished musician.

Stephen is certified and registered as a Strategic Play® facilitator with LEGO® SERIOUS PLAY® methodology and has been training in LSP since 2010 under one of the original LEGO® Master Trainers. He has Level II certification in Simplex Creative Problem Solving and Decision Making, trained directly by Dr. Min Basadur. He holds certificates in Agile Coaching, Project Management, Simplex, Creative Problem Solving, and is also a graduate of Royal Roads University with a certificate in Executive Coaching.

Today, he facilitates and trains in LEGO® SERIOUS PLAY® methods throughout Canada, USA, Panama, Venezuela, Japan, Austria, and Australia. He occasionally teaches at Royal Roads University, where he acts as a Strategic Mentor in the MBA program. In 2021, Stephen was nominated by his peers as a Fellow of the Royal Society of Arts (F.R.S.A).

Stephen credits his creative talents to playing with LEGO® as a child.

—The Designer, Son of the Founder

Mike is the wizard behind the technology we use at Strategic Play. He is a designer and maker who uses design thinking and problem-solving processes to keep Strategic Play running smoothly behind the scenes. He has been trained in mechatronics and aircraft mechanics, along with his LEGO® SERIOUS PLAY® certification.

Mike has more than two decades of experience in the 3D manufacturing and technical design industry. He designs elegant, economical, innovative, and robust solutions and products that stand the test of time. He has hundreds of creative innovations credited to his name. He uses processes and tools backed by his years of experience to solve complicated design problems and overcome any issues the global Strategic Play team encounters.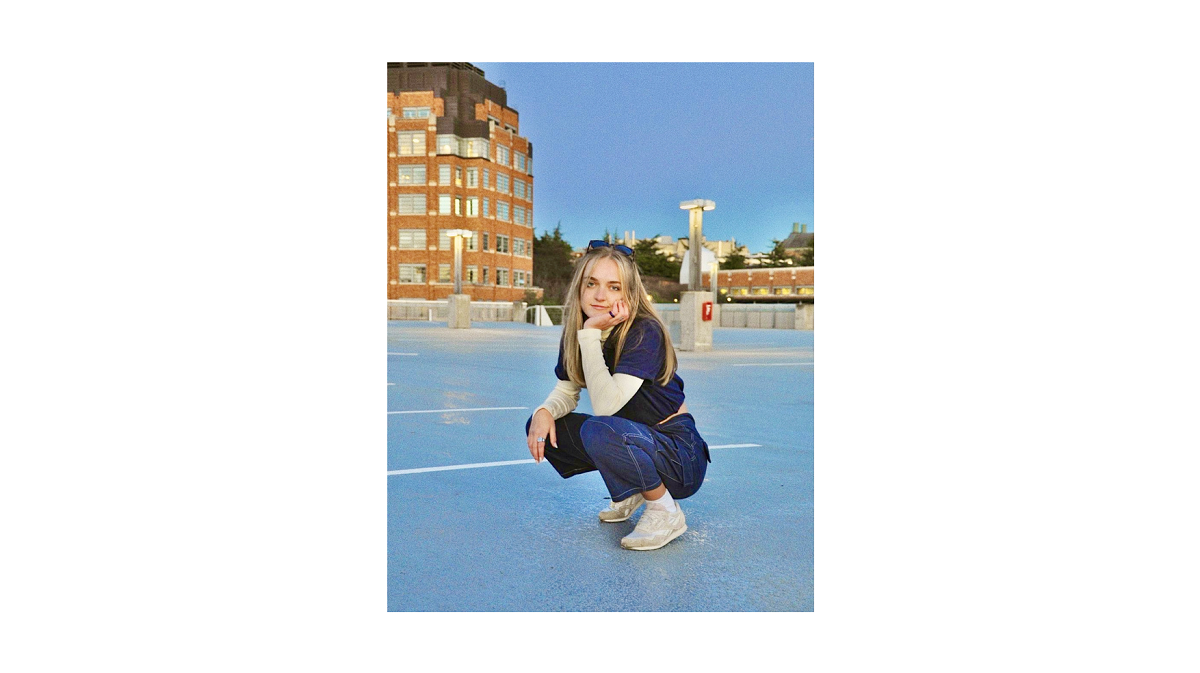 Sofia Jorgensen
—The Natural Creator, Great Niece of Founder
Sofia is the brains behind the Strategic Play Instagram account, which she transformed into living art. Her imagination is boundless and she spends her time pursuing a broad spectrum of creative arts. At 14, she became the youngest ever certified LEGO® SERIOUS PLAY® methods facilitator. That same year she also became certified in Creative Problem Solving during Youth Wise in Buffalo, NY. Sofia is currently studying molecular biology at the University of Washington, researching digital data storage in synthetic DNA. We love having Sofia on the Strategic Play media team. It allows her to utilize her tech skills and her creative passion with a company that helps others obtain the same creative mindset she values so deeply. LSP has helped her use the vast applications of play and creative problem-solving in her work as a biologist as well as in her personal life.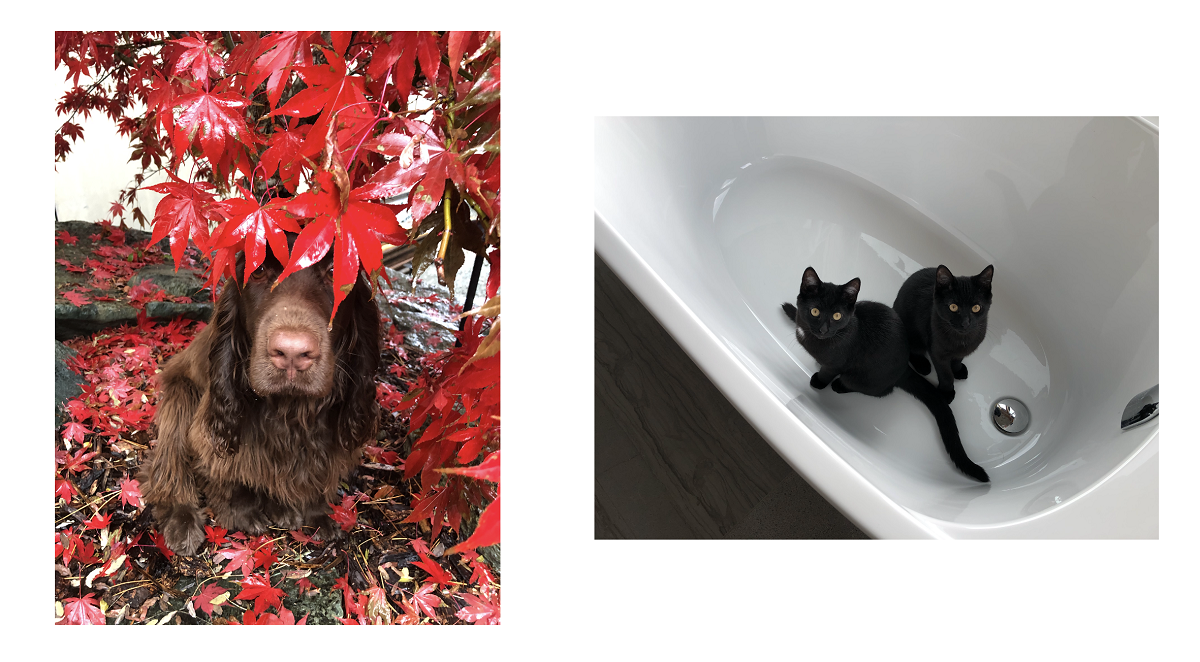 | | |
| --- | --- |
| Maple - Head of Security | Ziggy & Zaggy- Curators of Curiosity |