LEGO® SERIOUS PLAY®: Methods -Certification for facilitating Teams
Prerequisite: There is no prerequisite for this course as we offer it with Jump Into LSP.
Strategic Play® delivers LEGO® SERIOUS PLAY® methods under the creative commons license held by the LEGO® Systems Group.
What is the LEGO® SERIOUS PLAY® methodology?
LEGO® SERIOUS PLAY® methodology is an internationally-renowned facilitated process used by organizations to engage participants to generate innovative ideas for organizational improvement. The methodology is based on extensive research and enables teams to address complex issues in a fun and engaging way. Who should attend?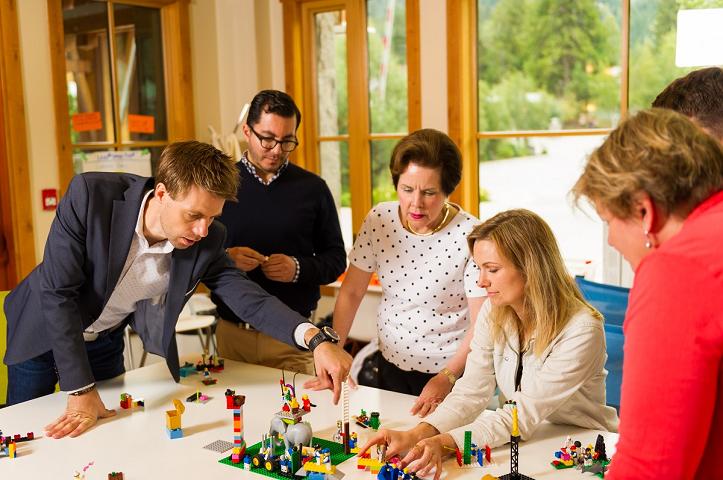 Facilitators, trainers, educators, HR professionals, project managers, coaches, consultants, university professors, teachers, branding professionals, and strategists can be trained to apply this methodology to implement this powerful process in the work they do.

Additionally, if you work as a researcher, I.T. professional, executive/life coach, or leader in your organization, your certification in this methodology can bring enormous benefits and is a strong addition to your toolkit of techniques.
Program Overview


Day One: Jump Into LSP
This is the prerequisite for all other level one courses. On this day you will learn the basics on the first program. This training day introduces you to the LEGO® SERIOUS PLAY® tool. You will learn how to use the tools including flow theory, the use of ground rules to set the playing field, etiquette, and traps to avoid along with numerous applications for different situations to prep the hand-brain connection. Background theory is provided with hands-on learning.
Day Two: Teams and Groups
The second day moves participants in and out of a process where individual identity is explored and insight gained into how the tools can be customized for any number of workshops or processes including team workshops.
Day Three: Landscape and Systems Development for Teams and Groups
The third day of the training will provide you with an understanding of how to use LEGO® SERIOUS PLAY® method with identity and landscape materials kit to build 3D models that illustrate the complex environments where entities like teams and projects and other interconnected systems function and how these environments "play out" in real time.
Your training includes the following:
Manual and no excuses get started now kit!
Certification showing you were trained by a Strategic Play® Master Trainer in the methods and materials of LEGO® SERIOUS PLAY®
Option to be listed and registered as a certified facilitator of LSP
Meals and snacks in-house or very nearby to make your time with us count!

We also include communications strategy ideas and tools to get your practice up and going so you hit the road running!
Ok, now stop reading and register for this training - the seats are selling fast!
If you procrastinate you will miss it!
Do we deliver in another language? Yes, check here.