LEGO® SERIOUS PLAY® Methods for Design Thinking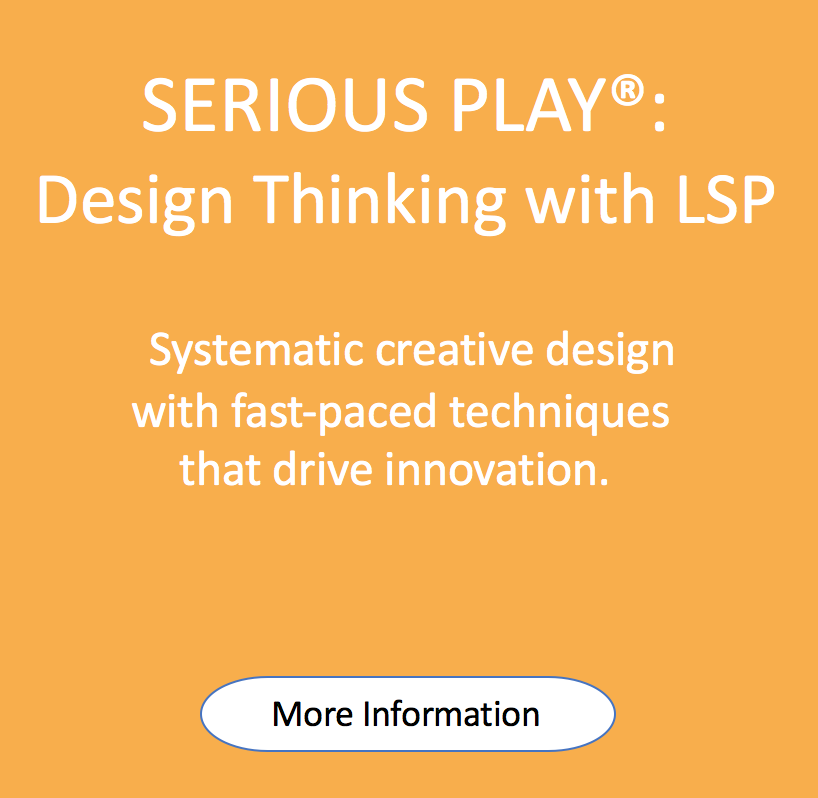 Under Construction!
(But here is a sneak peek...Are you looking for a way to better deliver a product or service design? Or you know your customers have used the term 'Human Centered Design' and you are wondering what this might be? Well, you are in the right place. The Strategic Play Team are best in class at P&G credited for LSP being used to develop products such as the Swifer® product suite. We are the ones that work with municipalities to tackle services issues and now we are sharing our tools and techniques with you! Add this to your Strategic Play toolkit and you will be in demand).
Right now our designers are out there working to bring you the best of the best in LSP courseware - stay tuned!