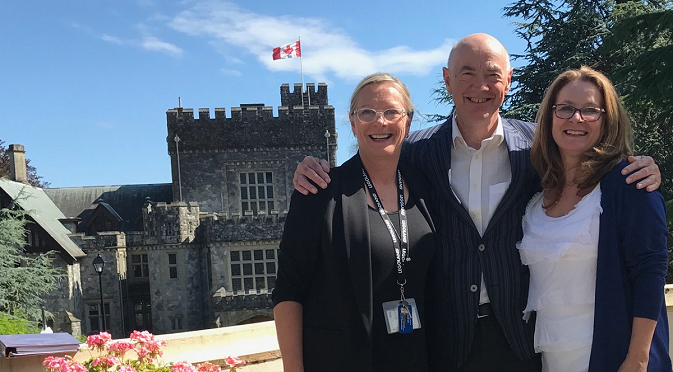 For the last three weeks, while many of our global partners were busy running fantastic LEGO® SERIOUS PLAY® methods workshops or training new facilitators, I was hidden away at a castle on an island, off British Columbia's West Coast. But what was I doing at this amazing place, on 500 acres of old growth rain forest? First, this isn't just a castle. It's the beautiful university campus of Royal Roads University.
I'm part of the associate faculty for the MBA program. Specifically, I was helping to deliver an MBA course called Advanced Strategic Practice. So what does this course have to do with LEGO SERIOUS PLAY? Lots.
First, let me tell you a bit about the program. Twice a year, my fellow faculty member and great friend, Mike Thompson, goes out and finds two great client companies for the students to work with. These are not case studies, but real live organizations who could benefit from three solid weeks with 50 MBA students who are minutes away from graduating. After the students gather information to conduct their external scans, the internal reviews begin. They conduct primary and secondary research, tour physical plants, and interview staff and owners.
Multiple strategic mentors act as specialized guess speakers who provide additional information. Then Stephen Walling, one of our team members who is a strategic mentor, goes into the classroom. He facilities a process using LEGO® SERIOUS PLAY® methods, where the students analyze the cases, actions, recommendations, and risks.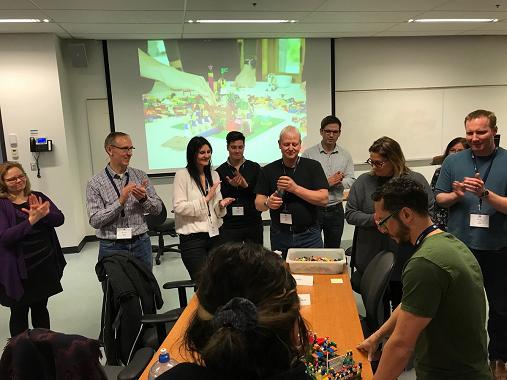 At the end of the day, the process is amazing. This year we had 9 teams present their findings to the clients, who will begin to implement the new ideas on Monday morning. It is inspiring to see how these students have grown through their studies and research, becoming experts in their own right.
My role as the Chief Strategy Officer is simple. I approve the topics of student papers, which I later mark. I also coach them on how to ask great interview questions and how to give presentations that really communicate. The best part of this job is watching the students conduct research and uncover great information.
In the next few weeks I will be writing more blogs on trending topics, based on current research that can help to shape your thinking as you design and deliver workshops. These blogs will hit pain points that can help you to communicate with organizations and business clients. Stay tuned!
Or watch this short video from Royal Roads University!