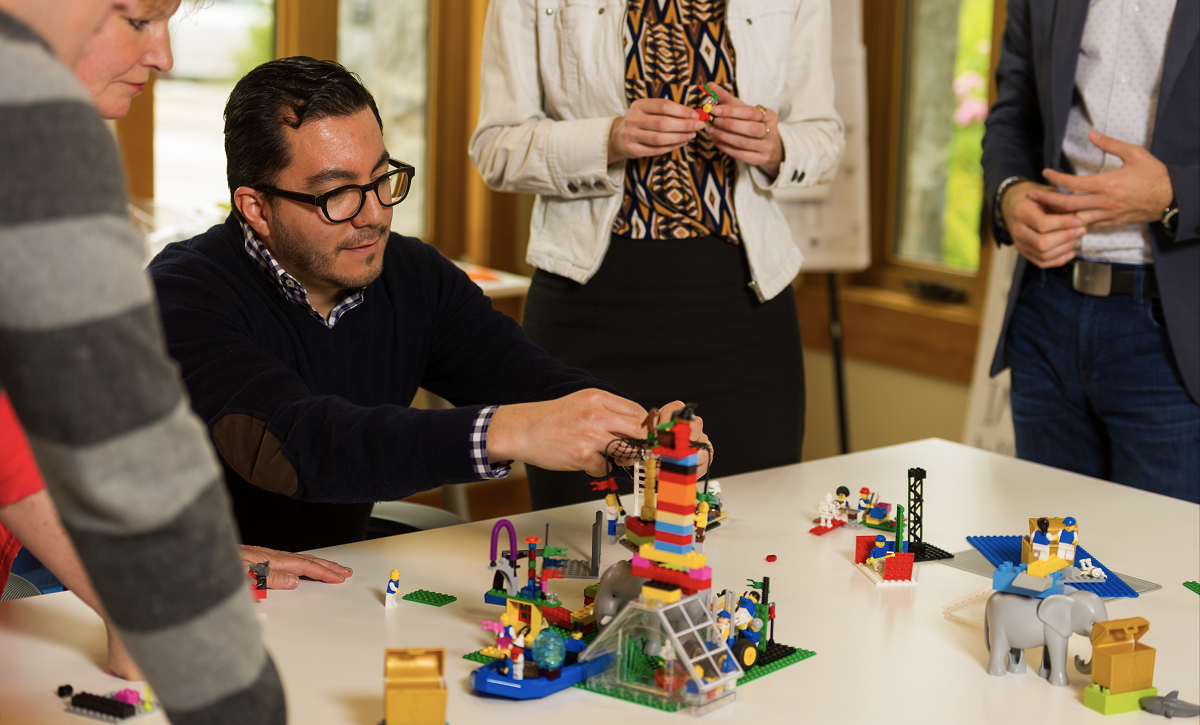 The Strategic Play Team is very excited to be traveling to Santa Barbara, California, to run a one-day workshop on February 8th, 2020. We expect over forty community stakeholders to join with our trained facilitators to work on improving the program currently in place. Why use LEGO® bricks? LEGO® SERIOUS PLAY® methods are the best way to bring out group genius. This system allows participants to quickly engage, get to know each other faster, and enter a playful environment and mindset ready for deep conversations. Last week, the team conducted their Point-In-Time count. Getting an accurate Point-In-Time Count is the first step to ensuring neighbors experiencing homelessness get the housing and supportive services they need. The planned workshop will be the jumping-off point to creating an action drive plan to address homelessness in the community.
Presented by the EPIC Impact Society, and in partnership with Strategic Play® Global, is a benefit for United Way/Home for Good Santa Barbara County Initiative and City of Santa Barbara stakeholders.
ABOUT EPIC IMPACT PROJECTS
The EPIC Impact Projects are community endeavors where the non-profit EPIC Impact Society will facilitate an experience to help foster and spark innovative solutions to address community challenges. These charitable projects are designed to provide beneficial organizational support for select charities and municipalities. Collaborative creativity workshops are formulated to reveal new strategies and foster innovative solutions using proven methodologies for a wide array of organizational challenges.
The full report will appear in the next newsletter and the video will be presented at the EPIC International Summit 2020 in March.