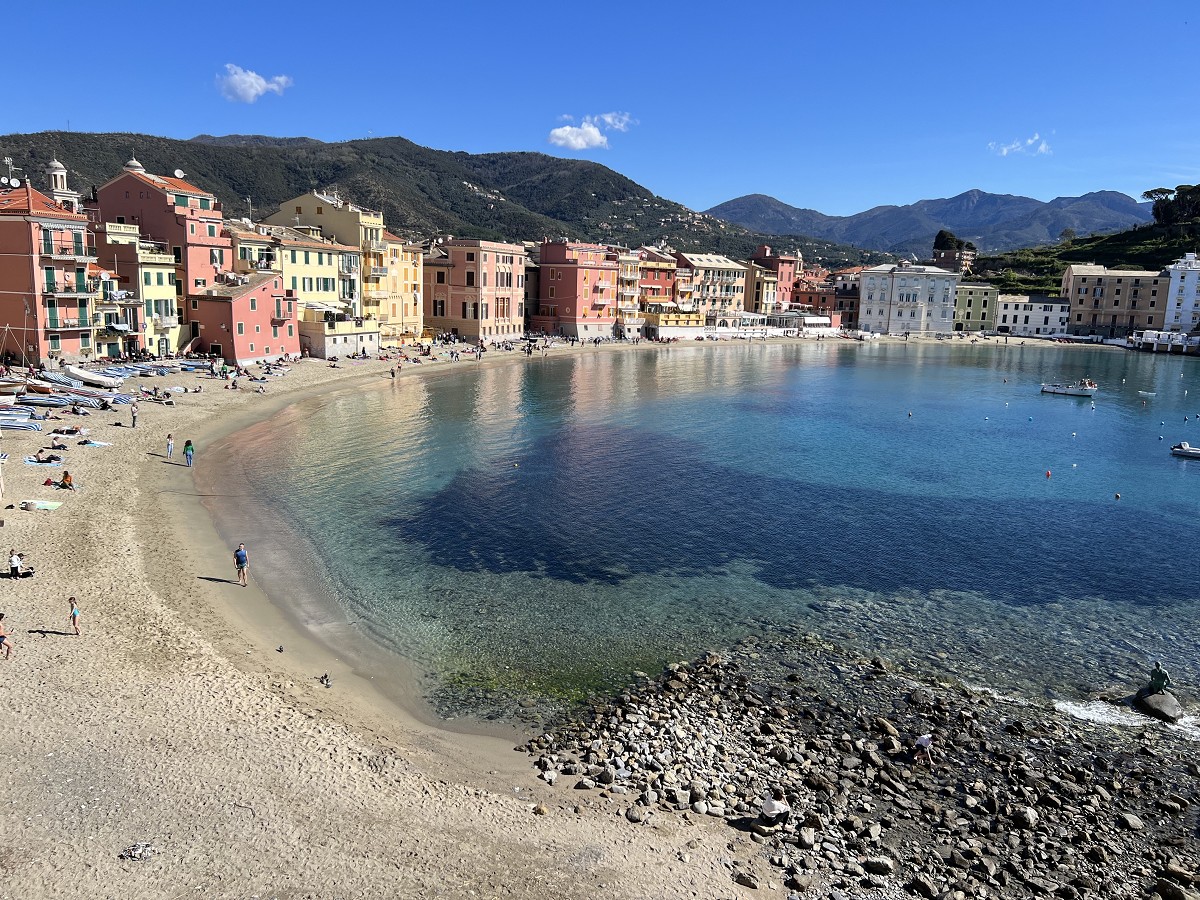 From April 12 – 15, a remarkable event unfolded in the picturesque seaside town of Sestri Levante, Italy. Sebastien, Doug, and I attended this year with open hearts and minds. We do not all speak Italian, but luckily the program was delivered in English and French.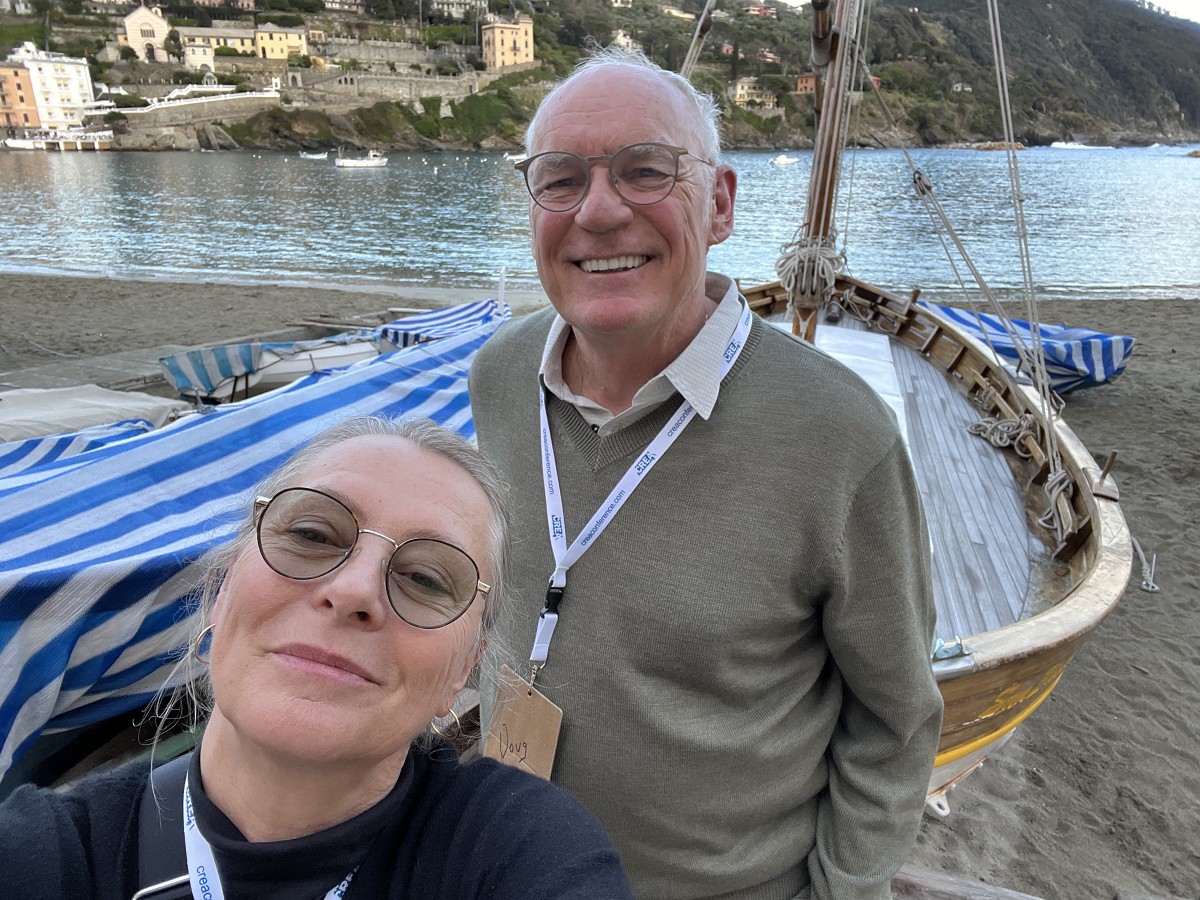 This wonderful conference brought together brilliant minds from around the world, transforming the host city into a hub of inspiration. The event, which showcased a diverse range of experts and leading minds in creative problem-solving, offered a unique platform for participants to connect, exchange ideas, and learn.
Many things make this conference stand out, like the international community, the amazing location, the wonderful food, and fabulous workshop facilities that are spread out within walking distance in this amazing seaside location. And did I mention the coffee, gelato, and baked goods? Of course that is not why we went, but it is definitely something we have to mention!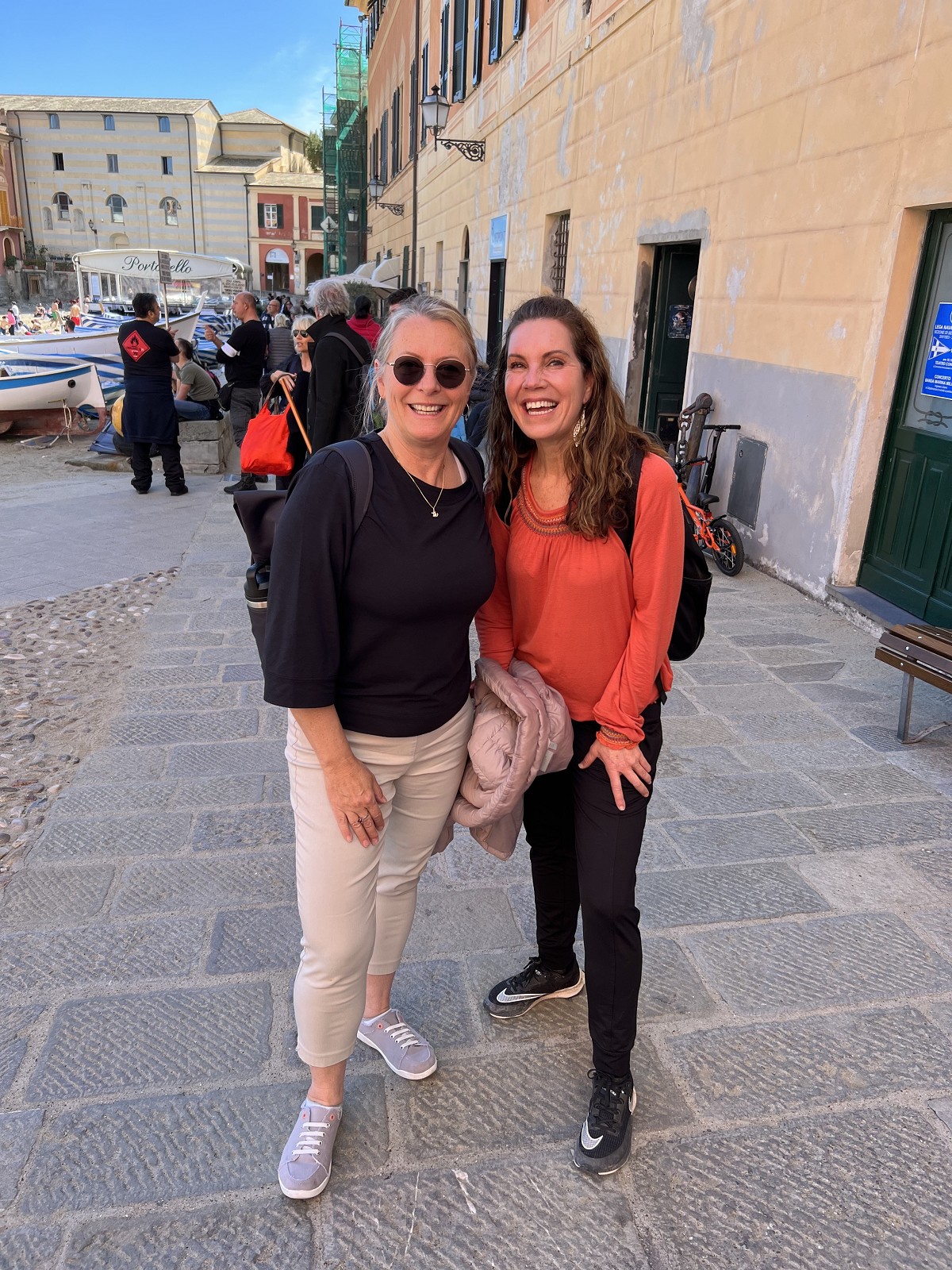 The vibrant mix of cultures, perspectives, and talents provided a fertile ground for the exchange of ideas, fostering an atmosphere of innovation and collaboration. The conference was filled with a series of captivating presentations by renowned creativity leaders who shared their experiences, insights, and ideas.
The experts led interactive workshops and breakout sessions throughout the conference. These sessions covered a wide range of topics, including design thinking and storytelling. And many tapped into the psychology of creativity and the neuroscience behind how we see things. Participants had the opportunity to engage in hands-on activities, collaborating with fellow attendees to solve problems and ignite their creative spark.
Another highlight was the labyrinth on the beach, which was clearly a huge undertaking. If you are unfamiliar with labyrinths, they are widely used for meditations. They are also popular in the Creative Problem-Solving community.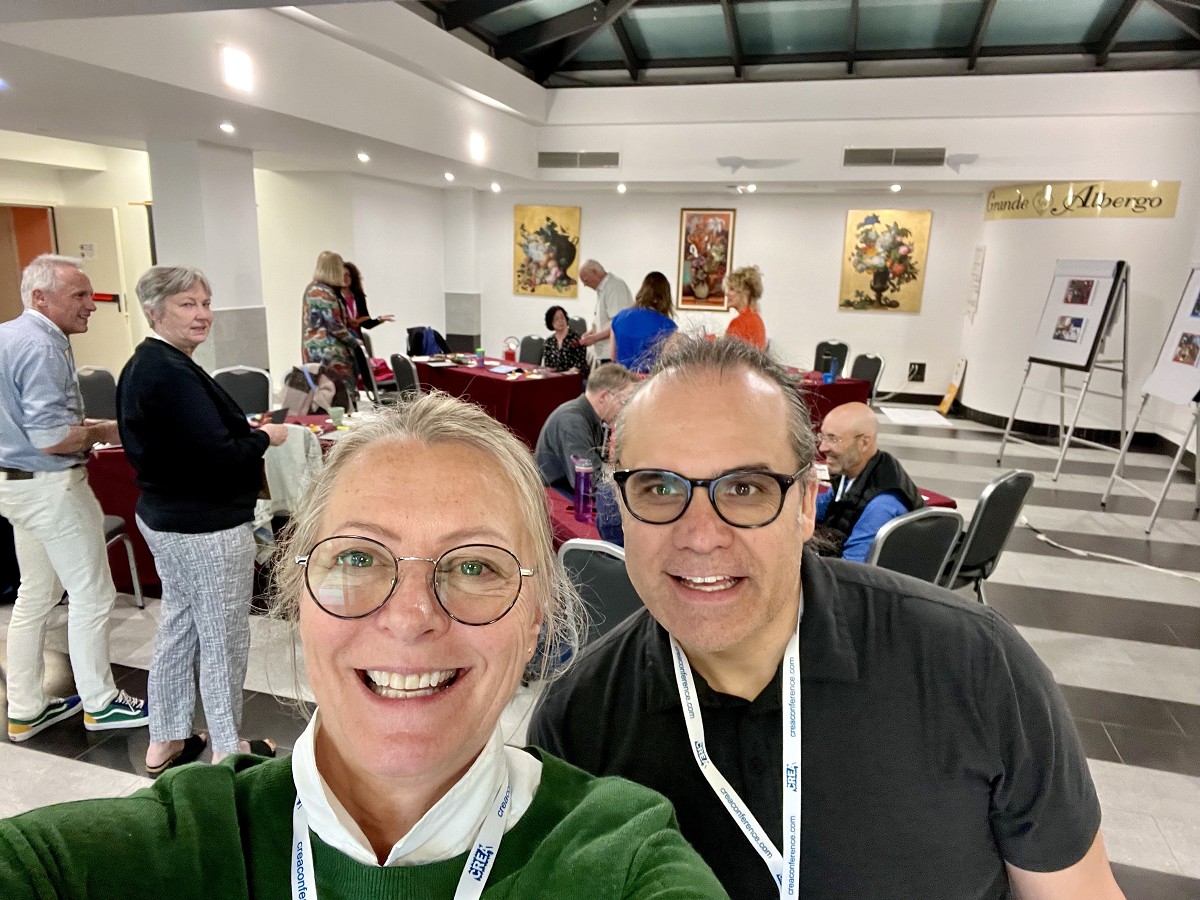 Sebastien and I proudly presented SPG's newest innovation: Playsonality©. Once again, we gathered excellent feedback from this international community and connected with more people who are interested in collaborating and joining us in the play movement. Some are even flying to Canada in October to join us in Whistler, where they will attend the certification training.
The conference in Italy provided a platform for participants to expand their knowledge and skills and fostered a global network of like-minded individuals. Attendees had the opportunity to connect with fellow creatives, industry professionals, and potential collaborators from across the globe. This networking aspect of the conference encouraged the exchange of ideas, facilitated new partnerships, and sparked innovative projects transcending geographical boundaries.
This conference was not just about learning from others: It was also a transformative experience.