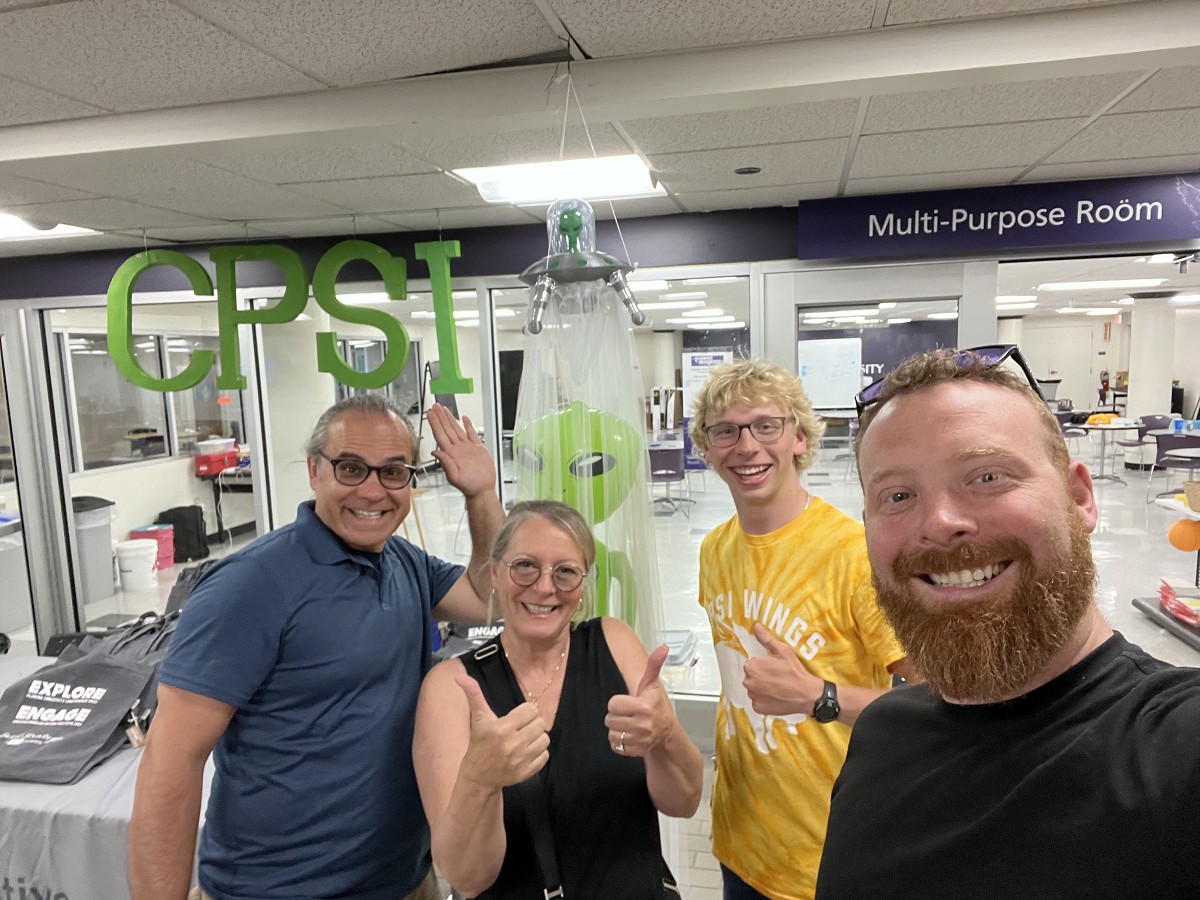 (above Sebastien, Jacquie, Ray, and Steve)
Niagara Falls, renowned for its awe-inspiring natural beauty, became the backdrop for a remarkable event in the month of June: the CPSI Conference (Creative Problem Solving Institute). Attracting creative minds from near and far, this conference served as a catalyst for innovation, empowering participants to tackle complex challenges through imaginative problem-solving techniques. The Strategic Play team was well-represented, with over eight trainers flying and driving into NY from all over Canada, the U.S., and the EU.
The Strategic Play team has been attending this conference since 2007. For years, this conference has served as a magnet for individuals from diverse backgrounds who share a common passion for innovative thinking and problem-solving. Entrepreneurs, researchers, educators, and professionals from various industries gather to exchange ideas and strategies, creating a vibrant tapestry of creativity and intellect. This year, as always, the atmosphere buzzed with excitement as participants eagerly immersed themselves in a world of creative exploration.
The conference provided a platform for attendees to expand their problem-solving repertoire through immersive workshops and collaborative sessions led by experts in the field. Stephen J. Walling, Dr. Steve Ralph, and Jacqueline Lloyd Smith offered a four-day immersive workshop: Playology: What's Your Next Strategic Play?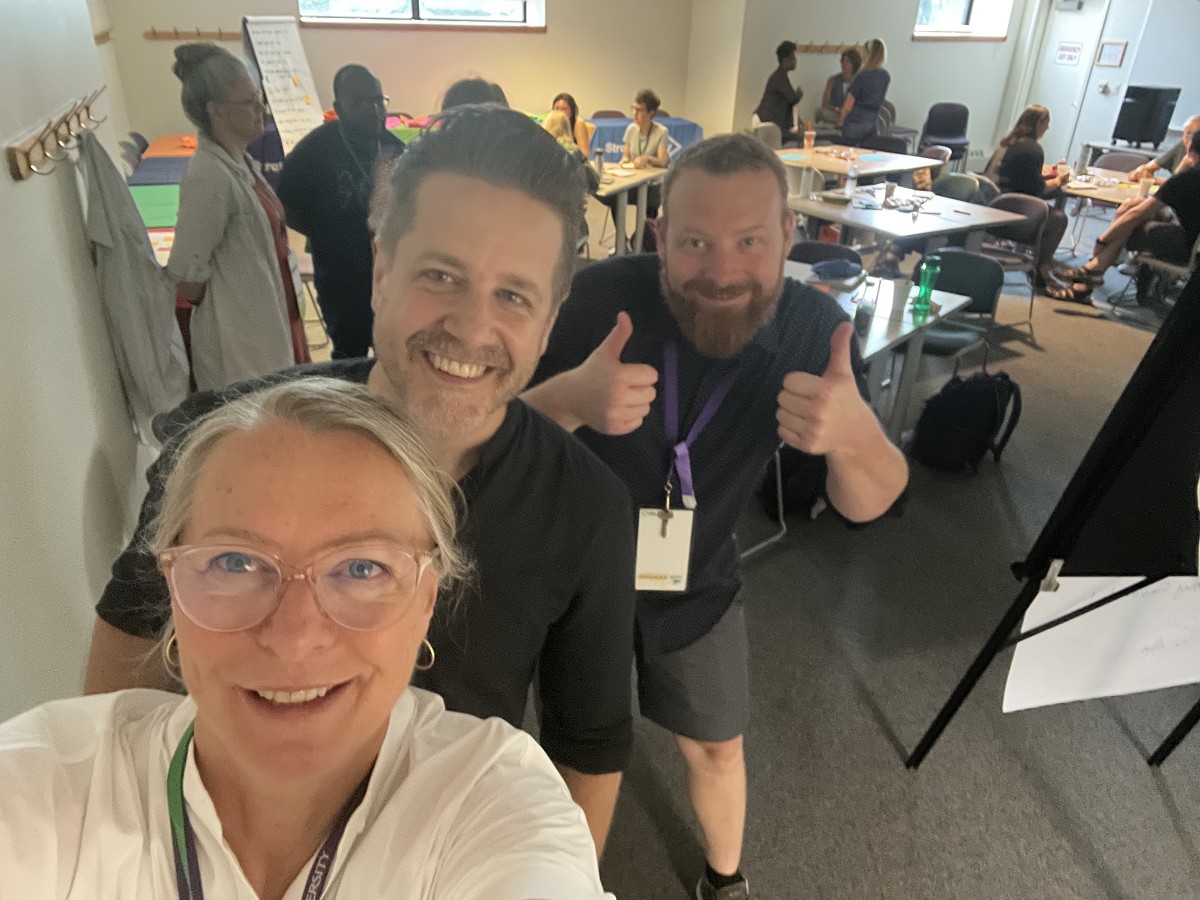 (Above: Jacquie, Dr. Steve Ralph, Steve Walling)
In these interactive sessions, we encouraged participants to push the boundaries of their thinking and explore new approaches to problem-solving and thinking through play. Attendees had the opportunity to engage in hands-on activities, group discussions, and playful assessments. They gained invaluable insights into tools that can transform teams, groups, organizations, and communities.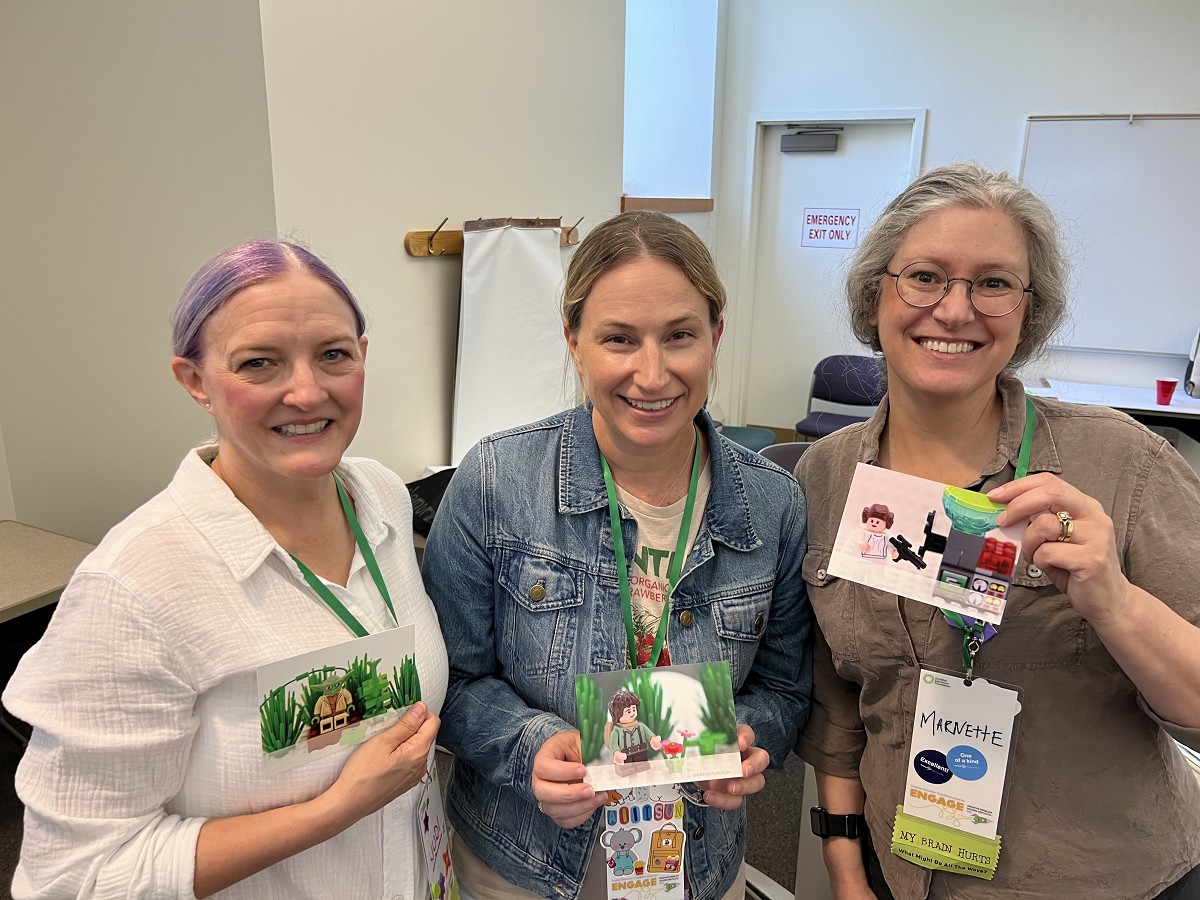 (above, our super hero participants)
The conference provided a platform for learning and also facilitated invaluable networking and collaboration opportunities. Attendees had the chance to connect with like-minded individuals, exchange ideas, and form collaborations crossing geographical boundaries. These interactions fostered a vibrant community of problem solvers who were committed to driving positive change and finding innovative solutions to real-world challenges.
As the conference drew to a close, participants left with a renewed sense of purpose and an arsenal of creative problem-solving tools. The connections we all made and the lessons we learned during the event promise to extend far beyond the conference walls, paving the way for innovative solutions and a more collaborative future.
The CPSI Conference, held against the backdrop of Niagara Falls in June, was a testament to the power of creative thinking in solving complex problems. Attendees immersed themselves in a world of inspiration, innovation, and collaboration, leaving with newfound knowledge and a fresh perspective on problem-solving. The conference showcased the beauty of the natural wonder while providing a platform for like-minded individuals to connect, learn, and ignite their creative spark. Ultimately, the event empowered participants to become catalysts for change and shape a brighter, more creative future.
(Below: "What the Duck" makes a splash at CPSI)