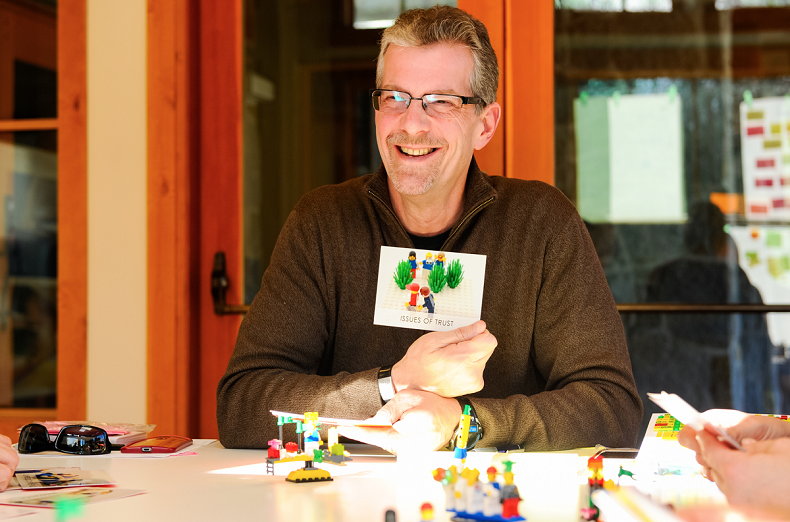 Our Diagnostic Cards based on LEGO® SERIOUS PLAY® methods help our clients communicate with us during the design stage.
We quickly saw the cards could be a powerful tool in the actual workshops. After many sessions where people did not want to put the cards down, we began to wonder what else we could do. We asked, "What are all the ways can we use these cards within our workshops to facilitate communication, boost creative thinking, add energy, and get to innovation thinking?" We then developed a long list and began to prototype activities with some of our friends and favorite clients—yes, we admit we have some favorite clients.
At first, we had no plans to sell the cards. We simply wanted to use them in our engagements with our clients.
After seeing great success, we decided to share the cards with a few facilitators we had previously trained. These facilitators reported many positive experiences; their excitement was overwhelming. It seemed every time they used the cards, others were asking if they too could purchase the cards. This feedback helped us to create more decks with more topics, which helped us to create more ideas for uses.
We now have an ebook with 24 different activities for use with our LSP Diagnostic Cards, which can be used in workshops with small or large groups. We have everything from storyboarding to story making to root cause analysis, even fun activities like Superhero/Kryptonite.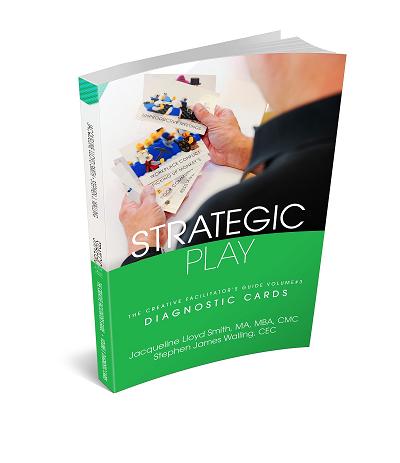 People love looking through the cards and finding one card that tells their story. So when we added this Superhero/Kryptonite activity, the energy was contagious. Here is how to play this activity. We set out the cards and ask everyone to find a card that represents what they, as a superhero, fight in their day-to-day life. We then ask them to find a card that shows their Kryptonite—the thing that drains their energy. When they have their two cards selected, they use these to tell each other their stories.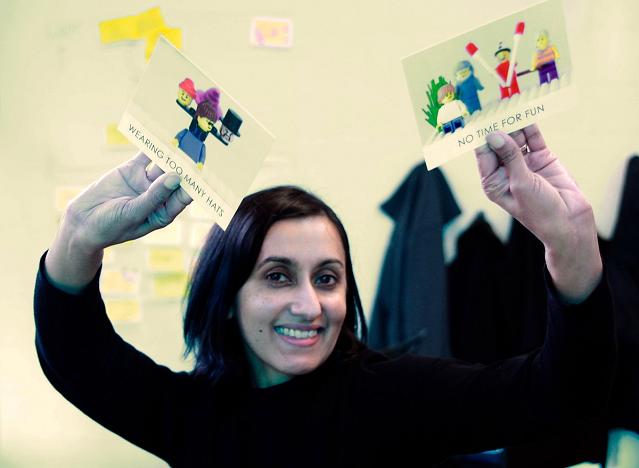 Just looking at the cards makes people laugh. Finding the perfect card to illustrate a story gives them a great deal of confidence, enabling them to tell a story they might never have without the cards. We have used this activity with "serious" clients, people who you might think would not be interested. But here is what we have learned:
The cards inject energy into the room because people love to look at them.
The cards let people have fun as they share their stories with each other in a creative ways.
The cards help with creative thinking as people find a card that illustrates their joy or pain in a fun way, which allows them to complete the picture with the rest of the story. This can be cathartic.
The cards prep the brain for the next level of thinking as we move into innovation.
When people feel a sense of freedom their stress levels are lower, they enjoy the activities, and they cannot help but be more creative and innovative in their thinking.
We always knew people love to tell their stories. The Diagnostic Cards based on LEGO® SERIOUS PLAY® methods allow people to tell them in a way that others love to hear. It facilitates the deeper thinking of the storyteller, so they can express their ideas quickly and effectively. It adds excitement and fun, and it is a perfect tool for instant engagement.
In the coming weeks we will be bringing back stories from the playground so you can hear how other facilitators are using the cards. There are so many stories to share!
Feel free to explore the LEGO® SERIOUS PLAY® methods Diagnostic Cards and watch some fun videos and learn how to Order the Cards!