LEGO® SERIOUS PLAY® Methods Diagnostic Cards

The powerful pocket-sized tool for inspiring creative and strategic thinking, problem-solving, decision-making

and collaboration to drive innovation.
LEGO Play for adults.
Based on LEGO SERIOUS PLAY Methods, 3D Diagnostic cards exist to help you design, develop, and run powerful meetings and workshops.

We include these cards in all our LEGO SERIOUS PLAY methods Training programs.
We know you want to make the best possible experience for your clients. We are here to help you do this. We know from experience that visual processes can make a big difference in the value you offer and drive better outcomes.
Introduction Video
Designed for facilitators and consultant, LSP Diagnostic Cards stimulate productive meetings and workshops through rapid diagnosis and purpose-built play. This inspires the clarity and creativity needed to address the core issues that really matter.
What's Happening Now Video
What are the benefits of using these Diagnostic Cards?
Stimulate powerful questions:
Great thinking comes from great questions. LSP Diagnostic Cards prompt facilitators and participants to ask the right questions by clearly displaying ideas that may have been unthought of previously.
Get to the heart of what matters:
Workshops have a tendency to run wild if given the chance. LSP Diagnostic Cards help you identify the key issues which clients are struggling with and effectively design workshops to address them.
Create a safe setting:
Whether it is due to office politics, lack of clarity, embarrassment, or pride, it can be difficult to bring certain topics to light. The inherent humor of the image serves as an external prompt that makes it easier for clients to open the discussion to topics which they may have considered taboo or challenging to address.
Foster effective communication:
A universal language makes collaboration easier and less vulnerable to misinterpretation. LSP Diagnostic Cards bring clarity to communication channels by giving participants artifacts with which to tell stories, address difficult issues and articulate complex thoughts.
Meet The Creators: Jacquie and Steve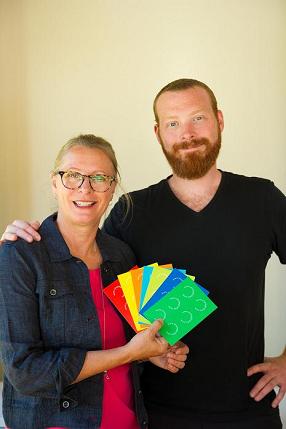 Jacqueline Lloyd Smith, MA, MBA, (CMC) - Read Jacquie's story here...

Stephen James Walling, CEC - Read Steve's story here.....
While anyone can benefit from these practical visual tools, we created LSP Diagnostic Cards specifically for:
Professional facilitators
Management consultants
OD professionals
Education professionals
Innovation consultants
Creative professionals
Professional coaches
How does it work?
The playful images and real world challenges shown on the cards are a great source of content for workshops. From Storyboarding to Root Cause Analysis, LSP Diagnostic Cards come with over 20 proven exercises for making the most of your time with your client.
Looking for activities? We have quite a few and will be adding more all the time:
What's Happening Now?
It's Your Money
Tell Us a Story
That's Not the Real Story
Name that Card
And on it Goes...
Cardification
Storyboarding
A Picture Tells a Thousand Words
My Pet Peeve
God of the Universe
Where Am I Now?
My Secret Card
How Others See Us
Root Cause Analysis
Visual Retrospective
LEGO® Improvisation
3DHaiku or Other Poems
Can't Find It? Build It.
A Picture Tells a Thousand Words
What Happened?
Mix us Up
Superhero/Kryptonite
Cards to Close
Here are two more videos showing you how we use the cards.
Storyboarding
Superhero / Kryptonite
The cards and accompanying exercise book prompt new questions and ways of approaching the topic of focus.
Together, they greatly expand the boundaries of client creative thinking and solution finding.
Back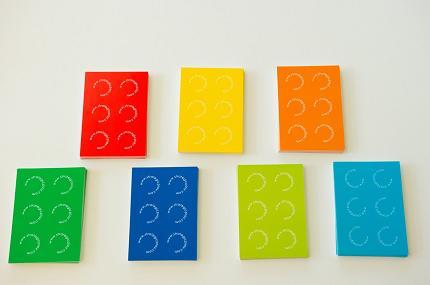 We have 8 sets with 25 cards in each deck (white not shown)
Front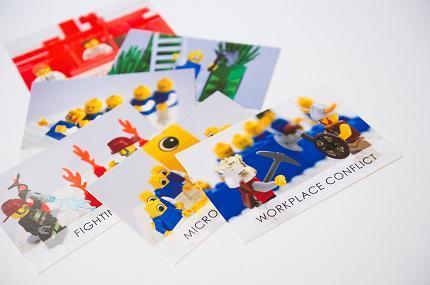 Decks are in themes of 25 but can be mixed and matched
Even without the exercises, the cards and photographs alone act as a powerful tool for:
Problem identification
Problem definition
Idea generation
Visual inspiration
Are you ready to experience the benefits of these Diagnostic Cards?
Boost your facilitation with a set of your own. We have a set of cards with your name on them and they can't wait to come into play.