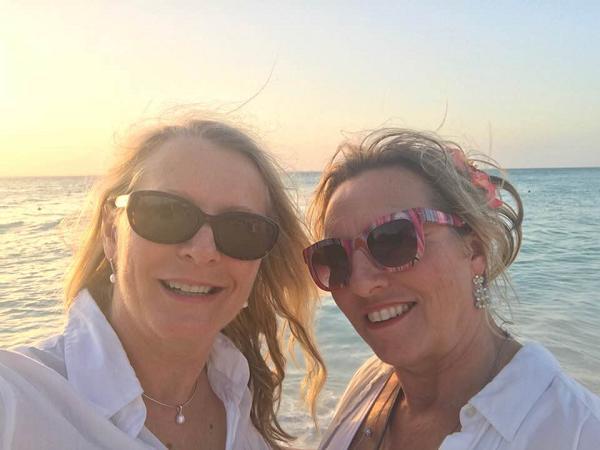 Greetings from Isla Mujeres, Mexico! Are we on holidays or working? Great question.
When your life's work is also your passion, every day is a holiday. You can create a life that doesn't require a vacation. Sun, surf, sunsets, amazing food, brilliant people, and yes, LEGO® bricks.
This week I had the pleasure of travelling with Maxine King, our curriculum designer, to the Island of Women for International Women's Day, as well as a Women's Conference. We are still here and are now lounging near the pool as I type this blog from my patio. Yes, it's all good.
Maxine has been telling me about an amazing woman she met at university, the founder of "We Move Forward." The conference here was more of a meeting of amazing women who are doing amazing things. And like most women, they have seen a lot of life and all experiences (good and bad) that bring them to this place in time and space to share their stories. These women shine as bright as the Mexican sun. Their stories are as deep and clear as the Caribbean Sea. Their smiles and laughter are magnetic.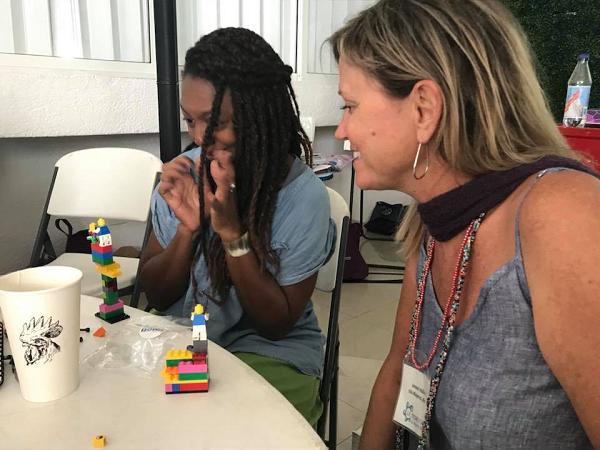 During the first afternoon, Maxine and I busted out the window bags and ran a LEGO® SERIOUS PLAY® methods session on community building and connecting. Women built and discussed why they came to We Move Forward and what they hoped to take home after 3 days. They shared their stories, laughed, and cried. We connected and built our own special community in 3D.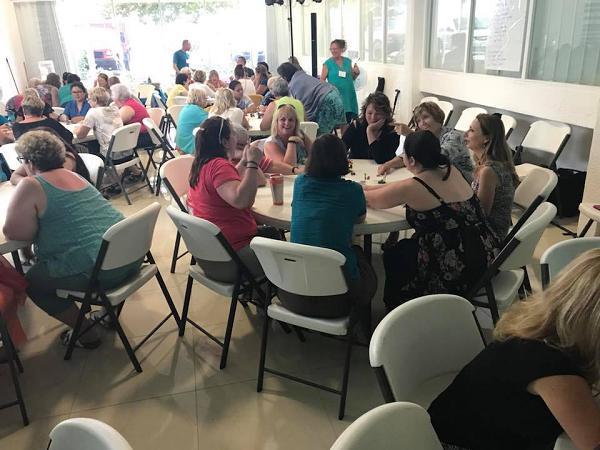 We heard so many amazing stories over three days that I can't possibly relay them all, but one of the highlights was a woman who lives here on the island and started the dog rescue and human society. Mexico is a beautiful place but there is a dog problem. At this clinic, people can take their pets to get neutered and puppies get adopted. In one clinic, volunteers worked outside in open air tents and inside under basketball nets, caring for 500 dogs. Wow!
Organizing an event in Mexico, and on an Island, is no small feat. It requires many hands, many minds, and everyone's heart. The super organizers for our meeting not only furnished the event bathroom with toilet paper, hand soap, and paper towels, but also toilet seats. You don't hear that every day. Along with amazing speakers and presenters, we had golf cart island tours, a Mayan Blessing, sunset dinners, toasts with numerous ice cold blended drinks, and a beach party with a really fun DJ—the organizer's partner.
It has been perfect! And it's also happening all over again in March 2020 if you want to join us.
In this moment I feel inspired and content, grateful for my family that supports me as I live my life's passion. As I move forward I will continue to look for inspiration and more opportunities to share as I connect with others who search for their light. And now I'm heading to the lagoon for a swim.
Before I get wet, I should also mention something. If you think you would enjoy facilitating transformative LEGO® SERIOUS PLAY® methods workshops, our innovative training programs are running all the time, on 5 continents and now offered in 5 languages by our licensed Strategic Play trainers who are local experts.
Check out the link to the training calendar: www.strategicplay.com/learn (take a Master Class)