Pod Cast Guest: Sara Ramadoro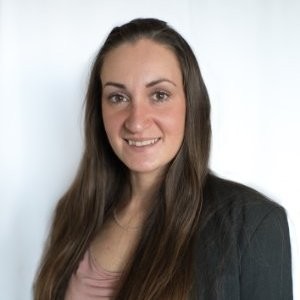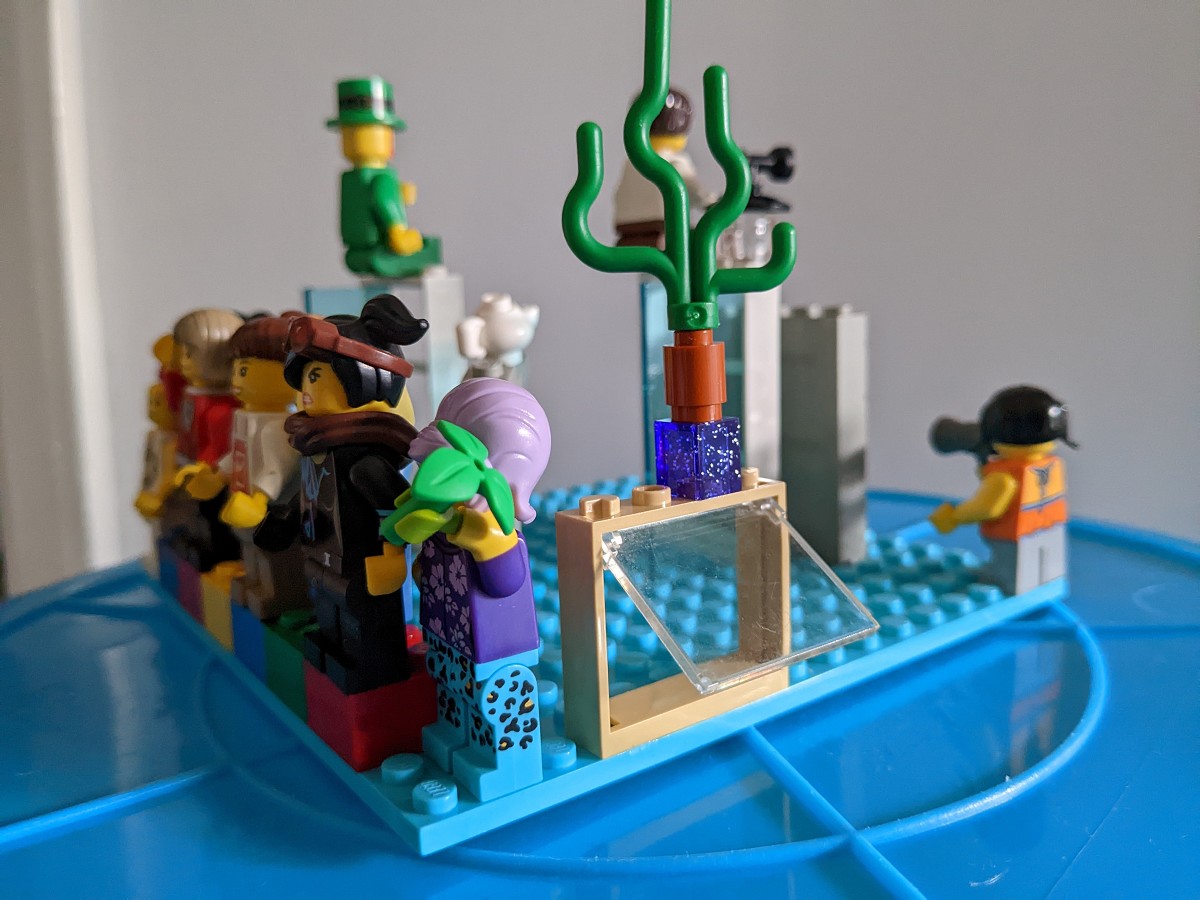 Problem Solving, Exploring, Creating, Building and Playing with LEGO® SERIOUS PLAY® methods at Google!
Sara Ramadoro is a creative enthusiast currently leading a team of marketing learning designers for the Google Digital Academy. She has 10+ of experience in management consulting, learning design and facilitation having previously worked as a senior consultant and course author for LinkedIn Learning and Willis Towers Watson. She has originally started her career as a conference simultaneous interpreter, before a big AHA moment at a creativity conference, when she realized facilitation was her true dream job.
On a personal level... She is a restless traveller, a challenge seeker, a voracious learner and has a thing for trying out new things, or never doing the same recipe the same way twice.
"Develop a passion for learning. If you do, you will never cease to grow" – Anthony J. D'Angelo.
Feel also free to peruse my Linkedin profile here if you want more detail.
Listen to the Podcast with Sara Romadoro
Read the Transcript:
[ Introduction ]
Mark:
Welcome to the Strategic Play Podcast. Unlock Your creativity, expand your mind, and have good clean fun with Strategic Play founder and LEGO® Serious Play® Master Trainer, Jacquie Lloyd Smith, and creative force and curious mind, Mark Millhone.
Jacquie:
Hey, Mark. How are you?
Mark:
I am doing just swimmingly. And I'm really excited for our conversation, because to me it really pulled back the curtain a little bit looking at the question of how big corporations like Google and LinkedIn, big corporations engage their clients with creativity and play to get amazing results.
Jacquie:
I'm excited too, because I know that a lot of people think about Google as having all the cool kids, and we're going to get a glimpse into that world.
Mark:
And we have a great guide. Sara Ramadoro is a creative enthusiast, and she's currently leading a team of marketing learning designers for the Google Digital Academy. She's got 10 years of management consulting and learning design and facilitation experience. She's worked with LinkedIn. So she's got a great background for this. And she's also going to tell us some of her personal story about how she really created the career that she has, the aha moment that took her from learning multiple languages and preparing to be a simultaneous translator to someone who translates big creative challenges, really on a global scale.
Jacquie:
Yes. This is going to be great. I am so excited that she's agreed to join us. Let's dig into it.
Mark:
Awesome.
[ Interview ]
Mark:
So welcome to the Strategic Play Podcast. Today, we have the distinct pleasure to talk to Sara Ramadoro, who's going to be speaking with us about the ways in which large corporations can actually work with creative tools and create opportunities for deeper collaboration, both within their teams and with their clients.
So Sara, welcome to the podcast.
Sara:
Thank you. It's great to be here.
Mark:
For this podcast, we wanted to look at how creative tools can be used to support creativity. And I think that Jacquie has offered an object lesson in this. She's given you a prompt for a model, working with Lego Serious Play techniques. Would you mind giving us just a basic description for our listeners?
Sara:
Absolutely. I would say my model is as busy as me. There's lots of stuff in that sense.
So it starts with a little me that used to be a simultaneous interpreter. I always wanted to travel and work with languages. So there's me with a megaphone and a big scary door. That's when I realized that's actually not what I wanted to do. And that big scary door turned out to be an open window.
When I went to the first creativity conference, and that blew my mind, I had a haha moment that I wanted to be a creative facilitator and that I had the right skills to do it. So jumped the fence and started working in facilitation and consulting. And I hopped through different other doors, but still retaining my passion for learning and my passion for creativity going from Italy to Ireland, from Ireland to the UK and now working at Google, leading a team of instructional designers that create marketing content for our customers.
Jacquie:
That's your model. Okay. So I'm looking at it. I can see there's a cactus that looks like growing out of the top of the window. What—tell me about that.
Sara:
Yes. I know that was a tricky one. I wanted something to represent growth and also something that grows slowly. And that's why out of all of the little plants, they have a Lego. I chose a cactus. And that's another open window that just opens up to what are the next opportunities for me? Where am I going to fly out next in my process of growth?
Jacquie:
And then the people that are off to the left. There's somebody with blue pants and purple hair, holding some kind of a plant. And then there's—it actually looks like Wyldstyle. It's the Lego with the black hair. So are these the facilitators that you—the creative facilitators you work with. Is that who's there?
Sara:
I wanted to represent the people on my team and also the facilitators that work with us, so I chose the most diverse people I had among my little Lego sets. And hidden among them, there's also me.
Jacquie:
Is that a leprechaun in the green, in the back, that's sitting on top of the bricks in the back corner?
Sara:
It is. What better than a leprechaun to represent Ireland when I decided to drop it all from Italy and just move to LinkedIn and move to Dublin.
Jacquie:
Because you were stationed in Milan, to start with.
Sara:
Yes.
Jacquie:
So this is the creative journey that you've been on. And I see it, is that a teapot that I can see in the background there?
Sara:
Yes. People think that to make your wishes come true, you actually need to have a proper Aladdin lantern. But I think that you can do it with a teapot as well. It looks similar. And I think the more I started moving across different countries, doing different things, meeting different types of customers, I realized I can do whatever I want. You can make your wishes come true, whether you have a genius in a lantern or whether you have a teapot. Plus, I live in London right now. So what better.
Jacquie:
That's right.
Sara:
The British spirit.
Jacquie:
That's right. So you are, okay. From LinkedIn. First of all, you were in Milan at a consulting firm. And then from there you went to Ireland to LinkedIn. And then from Ireland, you went to London to Google.
Sara:
Yes.
Jacquie:
Wonderful. Mark, do you have any questions that you want to ask about the model?
Mark:
Yes. I'm just looking at the different views of it. And on one side it almost looks like a mad scientist or something like that. And he's standing on this wall with a snake emblem on it. Tell me more about that figure and what's going on there.
Sara:
Yes. So he's sitting on the first window, the one right behind the wall. So the first jump, the big scary jump. And I felt I need a little bit of a scary figure that's there over looking at me, and saying, "Are you sure you want to do that? Are you sure you want to drop your career and do something you have never done before?" A little bit like a Frankenstein junior scientist that tells you like it can be done.
Mark:
I think that's really insightful about the creative process that oftentimes there is that gateway moment. I like the way that you put that, where there is fear that must be faced before the leap that is taken. And you have to just have faith that there is something on the other side. So that's really fun. How did you guys meet?
Jacquie:
This is a good story. Sara, do you want to tell it?
Sara:
Once upon a time, more or less at the beginning of her career and there at CREA, there was somebody.
Jacquie:
It was me. I was at CREA and I was presenting design thinking. And Sara is what they call a Red Shirt. So she was an assistant in our program. And she was there just to get supplies if we needed them and also to participate. So that was my first meeting with Sara. Then my second meeting with Sara was I needed somebody to take me to the drug store because my co-facilitator, Stephen, was ill and I didn't speak Italian. And so the lady that I was talking to said, "You need a Red Shirt!" And she turned and there was Sara. And so Sara and I walked to the drug store together. That was our second encounter. And then our third encounter was at a train station. I was sitting there very early in the morning with Stephen getting ready to leave Sestri Levante to go back to Milan. And Stephen said, "How did you get those drugs for me?" And I said, "Well, it was interesting, because this Red Shirt came with me." And I was explaining Sara. I was telling him what Sara looked like. And as I turned, I could hear a clonk and somebody was coming through the subway with a suitcase. And I said, "Yes. She looks a lot like this lady that's coming toward us right now." And it was the same person. It was Sara again. So then Sara, we laughed about that. And then Sara gave me her card, because we were traveling in different compartments on the train. And she sent me a text just as we pulled into Milan that said: Hey. If you need somebody, if you want to go for breakfast, I'd like to buy you a coffee. I should really have been buying her coffee, but anyhow. And so then we had coffee together. Okay. You tell the next part of the story.
Sara:
Yes. And then it turned out it was a national holiday and I was off work. And I said, you know what, I'm going to text them and see if they want just to go around Milan. I can show them my city and what are the nice places. Because people are so in love with Rome, with Sestri Levante, they don't really bother with Milan that much. But it has a lot of good spots. So they decided to come with me. Yes.
Jacquie:
Yes. So Sara gave us a tour of Milan and took us to some cathedrals and parks. And so then we invited her to come to Canada and come to Whistler. And she came. So she came and did the Lego Serious Play training in Whistler. So that was that all of that happened very close to each other. So my husband gave Sara the name: Sara Dipitous. Because everything was serendipitous. So that is—and then that name stuck. And we still call—if I say, "Oh, I was talking to Sara," he always says, "Sara Dipitous?" Because that's how we know Sara. So that's the story about how we met, and it's a fun story because I think it really does bring in the elements of creativity, fun, play. But the thing I think that really strikes me the most is just how Sara was volunteering and then continued to put herself out there, which then led to some really creative interactions with us. And the story continues.
Mark:
I find the connection between international travel and creativity really resonant There was some research on creativity that I had read one time that was saying that if you look at all of the potential factors about what led someone to become extraordinarily creative, one thing, which was not talked about a lot but was really coming up as a common feature, was that person having spent time in another country, in another culture. That there was something about the process of having to translate between one language and culture and another to find those creative, metaphorical, cultural synchronicities and serendipities that was really conducive to creative thought. I can't think of anyone who was like more prepared to answer this question. Has that been your experience, this process of traveling between languages and culture, has that really supported your creativity?
Sara:
I will strongly believe so. There is a saying in Hungarian: That to learn and speak another language you need to become a different person. And that's what happens. The more you travel, the more you engage with different cultures, the more you speak different languages. And you go through, let's say, the difficult process and sometimes the fun process of learning a new language and saying inappropriate things all the time, not intended, that you change and you absorb.
And when you go back to your own country, you're never quite the same person. And that really helps in creating unexpected connections and strengthening your creativity, in seeing how other people actually interpret and do things in different ways. It just changes you and it changes your approach and makes you much more open.
Mark:
That's so resonant. It reminds me of, I think, Twyla Tharp. In her book, The Creative Habit, she talks about not just an intelligence quotient but something that she refers to as the metaphorical quotient— to the metaphorical cue. That this ability to say: Oh! This is like this, and this is like this. It's almost a way of understanding the subtext of different manifestations of something so that you can form those novel and interesting connections. And there's something about needing to translate from one language to another to say: Oh! This is like this, and this is how I can put it in terms that you will understand.
I don't know. It just seems like there's something very conducive to creativity in understanding not just the differences between cultures, but how something that is common to all humanity might be expressed and articulated differently in different languages and cultures.
Jacquie:
Well, it's not until you travel that you realize your own culture. Because we live in a culture and we just assume that everyone does everything the same way we do. And it's not until you travel that you realize, because that's when you have a mirror held up. And you can reflect on the things that perhaps just seem to be natural—I don't want to say assumptions, but they really are. Because it's invisible. Like a culture is invisible until you go to a new culture. I also think it's interesting too, that there's a lot of research that's being done on speaking in multiple languages and how it is the one— that and dancing, believe it or not, are the two factors that delay Alzheimer's.
So your brain is continuously translating from your mother tongue, whether you realize it or not, because of course as soon as you can speak a new language fluently, you can even dream in that language. But your brain is also still going back to your original language. So it does give your brain a bit of a workout. And I think that's the kind of workout that we want that then gives us that additional power for creativity.
So Sara. Let's step into that now and talk a little bit, maybe tell us if you don't mind, tell us what you do at Google. I know everyone listening is probably, "Oh boy. I gave up my job as an X, Y, Z, and became a creative facilitator. But look at this person that's really doing something interesting. And how cool would that be?" So tell us a little bit. Like, what does a cool day of in your life look like?
Sara:
My job is fun. I have the great privilege of working for a wonderful organization and a wonderful team of people that decided to be bonkers enough to work with me. I'm part of the Google Digital Academy, which is the team at Google that creates and runs workshops for our largest customers in the ads business. So my team creates a workshop format and trains the facilitators to run them all over Europe, Middle East, and Africa. So that's what my team does and what I help them in creating the roadmap of what content do we want to create, what will work for our customers. And also, we don't want to do boring presentations. I think we've all had enough of that. Our workshops are fun and practical.
Jacquie:
And maybe you could dive in a little bit and talk about some of the tools that you use. I know that you have—you're trained in Lego Serious Play, but there's other things that you use too. Maybe give us some ideas of what it might look like in one of your playrooms.
Sara:
So in one of our playrooms—actually we do have an academy space in London, and a few others across Europe. They are playful open spaces with different elements that people can sensorially touch and engage with during the workshop. There might be Lego or it can be balls or different other soft toys and things that people can play with. So that is the space and people are looking like, "Wow. I thought I was going to a workshop." And there's a deck chair and there's a tiki bar, and the furniture looks a little bit different. So what am I actually going to be doing today? The types of techniques that we use are very much related to CPS, so creative problem solving. There are elements in some workshops of Lego Serious Play. And in some others, like polarity management is also quite used. So I would say these are just snapshots of different facilitation techniques that are applied. And then, of course, we're talking about Google products. So there is a little bit of techy elements in that, in terms of demos or using products like Jamboard.
Jacquie:
Of course.
Sara:
Or the online one.
Jacquie:
So people go in between the online and then the physical world within a workshop, with all kinds of creative material. That's what it sounds. And then you act as a bit of a, not just the instructional designer but the curriculum designer to create the roadmap to take people through some kind of a process.
Sara:
So what we do is we manage around 50 types of different workshop templates. It's hard to pinpoint one of them. It's a lot of them. There's lots of Google stuff, so that's what happens. And my role is very much looking at how can we best engage the people? I might not be an expert necessarily on the topic that we're talking about on that workshop, but I can look at the structure and see, is this fun enough? Will this work? Are we doing three activities that are very much the same, one after the other, in the run sheet? So I support my team in finding, in looking at things in different ways. Sometimes moving them sideways and seeing like, how can we make this the most magical, Googly experience for the customer and still get them to leave the workshop with something tangible that they felt they learned or they have created and can bring back to their organization.
Jacquie:
A Googly experience. I love that. So you're not telling people what to do, in other words.
Sara:
No. Who likes to be told what to do? I think we don't like it as kids. We hate it as adolescents, and we still don't like it as adults. So I don't want to torture customers by telling them what they need to do. But I can help them by creating workshop designs where they can figure out what's best for their organizations around the different type of options that could be there.
Jacquie:
So in some ways they're like the subject matter experts and you are acting as a process expert.
Sara:
Yes
Jacquie:
Great. Okay. And so their goal is to find a way to create some kind of a Google ad campaign that really reaches their audience, would that be correct?
Sara:
I would say in broad sense, that can be one of the options. But let's imagine that this company has 200,000 employees and they need to create a campaign that works for 180 countries.
So that's the type of challenge that they might be facing into that room, with a few people that might be the decision makers. So it's fun and exciting.
Jacquie:
Yes. And so if they're coming to workshops, is it just like a one-day workshop or is it over a period of weeks? How do you do it?
Sara:
It really depends on who is in the room and what they need. So it's not a one size fits all. Everything is customized. There is a template behind it. But at the same time, what do they need? What do they want? And how much time are they willing to invest? And then we can play with it.
Jacquie:
Ah, I see. Okay. I'm just wondering when you were going to CREA all those times and all of that. Do those ideas and things that you've done come into play? Do you use creative problem solving? Like how have you put together your toolkit, other than I know that you've got the Google stuff. But what have you brought that—maybe some of your favorite things?
Sara:
Some of my favorite things. That's a very interesting question. I think my favorite things, it's very much related to different types of brainstorming techniques and helping people to get out of stuck ideas and find—let's imagine, for example, the example of an ad campaign. How can you create something that's new when there is so much out there that is fun, exciting, emotionally engaging, that really makes people want to say, "Yes. That's what we want to create." So it's getting people to what Team Harrison called the third, third. So the extra mile of finding new and ideas of creating unexpected connections. And I know that CPS has been around for a very long time, but it works. And whenever we have enough time to do a Lego process, because that's also one thing—I don't want to do a Lego process in one hour. I want to do like a proper day of workshop with that. That's also something that I know people will love doing enjoy into helping them getting more playful. It might not be a fully structured process in a way, but still is the elements of it that help people creating connections and talking with their hands.
Jacquie:
Excellent. Okay. So maybe what we should talk about now is your Playsonality. So you did the Playsonality assessment, and you are a…
Sara:
Designer
Jacquie:
You are a Designer. Okay. And when—and Mark's a Humorist, by the way. I just have to tell you that. And I'm also a Designer. When you read the profile, the Playsonality profile and you read that you were a Designer, what resonated with you? What part of it did you go: Okay, that's me. What part?
Sara:
Oh, God. It was so fun, because when I read it was like: Oh, that's me. That's me. Oh, this quote represents me. I think definitely the part of wanting to do things, trying out new things, but never quite doing them as per the instructions. And that's so me. I love to cook, but I never do the same recipe twice in the same way. And I actually can't follow instructions. I always have to tweak them, finding new ways of doing things. Like, oh, I can add a little bit more of this, I don't like that.
Jacquie:
I can make two layers on the tiramisu.
Sara:
Exactly. It's like, why not?
Jacquie:
Whenever she comes, my husband's always, "Sara. We need Italian food." And the first time it was quite funny because she didn't really cook. So she did. She cooked for us. But her mother was like, "Don't poison these people." And so then this time when she came, of course she's a lot older and is a great cook and made a wonderful tiramisu, which by the way my mother would like for her—she's not getting it, but she asked for that for her 90th birthday cake instead of a cake. She said, "Did you get Sara's recipe?" So I thought that was quite funny, Sara, that my mother loved it that much.
Sara:
I'm so happy to hear this.
Jacquie:
Yes. Okay. So that's what you resonated with. And of course, while Sara was cooking, she kept making references to the fact that she was a Designer and not following the recipe. How do you feel that being a Designer has helped you get to where you are now in the work that you're doing? What parts of it have been really helpful?
Sara:
A way I can summarize it is the expression, why not? And of trying out new things, of getting inspired by picking up a new skill, picking up a new language. And then it might not become—I might not have become necessarily proficient with it, but it gave me something, it gave me an inspiration. And that's, I think, it's related to the fact that after I made the first move, I wasn't scared anymore of just trying out a new job, leaving everything and just doing something new and exciting and trying to bring my experience accumulated over time and seeing, where does this brick fit? How can I make this better? And how can I change it? Or if I get bored and I can't immediately change my job, it's like, how can I make my own job more interesting or make my team more relevant? So I think it's always been part of my DNA. Even when I was like a little child, always saying oh, I don't like to just do what I'm told. I want to improve it and design in my own way.
Jacquie:
That leads me to my next question. If you look back at your childhood, I'm wondering if there is anything that comes to mind of when you would have identified that you were a Designer?
Sara:
Let me think. Oh, I always loved crafting stories and things. So I would go out as a little girl in my garden. And the garden was always the same size, the same trees, the same fountain over it. But every time I would pick up leaves, and snails, and little objects and craft my own little theater and make up my own stories that then I will go back to my mom and tell I've been visiting that country and I've done that. And every time, it was a different thing I would create. It wasn't only stories. It might have been different ways of engaging and playing, but it never was the same thing. I would get bored to watch the same movie over and over again. I always needed some novelty and some fresh space.
Jacquie:
That's great. I can just see you in your garden going and finding things. And that's wonderful, because you don't—you're not actually from Milan. That is not where you were a little girl. Maybe tell us a little bit about where you actually grew up.
Sara:
All right. So everybody imagine Italy. The boot. The wonderful country you all want to visit, if you haven't been there. So out of the boot, imagine the center of it. And you all know Tuscany, because it's famous and well known. But I don't come from there but from the region that's directly opposite Tuscany, on the Adriatic Sea. That's called Le Marche. So I come from that little place, that little region that has a lot to offer in terms of mountains, wine, cliffs, and the seaside. So that's where I come from, a very rustic but beautiful landscape.
Mark:
One thing which I am finding so interesting about how you're talking about making things Googly. I guess I tend to imagine these larger corporations, they're very kind of transactional. And the impression that I'm getting from how you're talking about this is something that is much more interactive, much more creative, much more collaborative. Am I hearing that correctly? And as a developer, how did that relationship and that collaborative interaction with customers to help them come up with their own creative ideas, how did that really come into being?
Sara:
That's a very good question. Of course, many people buy services from Google and not everybody gets to work with us. But for the customers that do, it's almost as if they enter a laboratory and they are experimenting and trying out new things and seeing how they might be good ideas that can fly afterwards on their own wings and giving them the moment of inspiration.
I think at Google, but also in my years of experience, everybody wants to play. Everybody has their own little child inside. And as soon as you give them the opportunity to let that out, they can really express the best of themselves and bring out something that is extraordinary. At the end of the day, we set the scene. We give them the possibilities to explore and it's a liberating experience. And I know many of the other facilitators, regardless of where they work, are creating those experiences.
Mark:
When you talk about the kind of creative problem solving that they're engaged in, which is how do they, as say one representative of a company that may be up to 200,000 people and maybe trying to come up with some sort of ad campaign that works across 180 countries. That's a very challenging creative puzzle to solve. And it isn't just a problem to solve it. It's a problem to get other people to buy in for that solution to have an opportunity to manifest. And I find that people tend to be much more invested in the things they create themselves.
And so if you say, "This is how you do it," and then they come back from your workshop and say, "This is how you do it," it may end there. But if they say, "I had this amazing experience. We created this amazing model, and here's this model that I can show you. And here's how I can demonstrate to you how this might work," there's much more of an opportunity for that solution to fly, if you will. Is that kind of the thinking behind the design?
Sara:
Absolutely. And then as with every prototype, you create something. But in a session, you're not really getting to the bottom of all of the different details and things. It's more having that inspiration and that idea and bringing it back home and polishing it and building it and trying it out and learning from it and creating then something that is more of a finalized product.
Jacquie:
I'm just going to jump in here too, and say that at the very beginning you talked about the space that Google creates for people to walk into. This is actually a bit of a pet peeve of mine right now, is that I think that a lot of organizations want people to be creative and want to have some kind of a workshop where they're going to come up with great ideas. But they rent a hotel room that has no windows and everybody's crammed into a very small space.
So I'm thinking that what you're describing is the opposite of that. It's where people walk in and from hello, "You had me at hello." Right at that moment, they look in the room and they can see, okay, this is different. There's no boardroom table with pens and paper and a PowerPoint screen and a podium. That doesn't exist, because that's not going to bring what Mark just said, the engagement or all the voices forward. That's set up for an expert and for everyone else just to listen, which isn't what we want. We want the opposite. We want everyone to be engaged, everyone to be part of it, and everyone to feel that open, welcome opportunity to bring their ideas forward.
And I think that this is something that when people think about Google, they're like, "Oh, there's free food." Everybody knows that. Okay. What else? "Oh, there's like a slide and a ping pong table. And if we put a ping pong table in, we're going to get great ideas." And it's no, that is not what is going to lead you to these great ideas you need to have.
It's almost, it's like making tiramisu. You've got to have all the ingredients. And you have to be able to put it together in a way that brings that experience forward. So when I listen to what you're doing, I can see why you love your work. Because you have got every opportunity there to create great things, including the physical space, not just the tools. So, yes. So I really think that's so important and often so missed or so glossed over.
I always feel like facilitators sometimes are like the DJ at the wedding. They spend all this money flying people in, and then they get some big haul or something and an expensive lunch, but they don't have the right ingredients: They're missing the flour and the eggs, if we're using a cake analogy, or like a DJ at the wedding. That's what people remember, is whether they had fun. And if you don't have a DJ , there's no dancing. It needs to be all of those parts. So I'm so happy to hear you talk about those things, Sara.
Sara:
I totally agree with you, Jacquie. It makes a big difference. The space, though, is only one component of it. But yes, anyone that's listening: Please don't book boardrooms—
Jacquie:
Without windows.
Sara:
And have some light without windows. And there is no need for a podium.
Jacquie:
And space. I think that one of the things that I think that people really don't know about our work is that people can only be sitting for so long. They have to stand up, walk around, exchange ideas with each other, maybe visit different stations as they're there, so that it's constantly changing.
Because not only are adults like big children who don't like being told what to do, but we also don't want to be bored. We want things to be novel, fresh, interesting, different. We want to be stimulated. And so we cannot—we can only do that if we have the right physical space to do it in. So yes, if you're listening and you are booking a facilitation, make sure that you check with the facilitator on the physical space, because it's key.
And I think the other part of that too, is when we go to places where there's coffee and tea and nice food and comfortable chairs, it really speaks to how much we value the people that are in the room. So when we're asking people to come forward with great ideas, we also have to set up the space so that they feel cared about. If we don't provide those kinds of things, it's hard for people to care. So I think that's another component of—there's so many things putting these together. It's not just getting out the Lego bricks. It's an entire process from start to finish.
Mark:
So I just love this attention to the environments that make it possible for people to make that vulnerable leap through that window and step into doing something which no one has done before, or they haven't done before.
Sara:
And I think a key component, and this is not just for sessions but I think for every team, is psychological safety. And that's where the space, the great facilitator, the designer behind the workshop, and the preparation of the people in the room make a big difference. If you can create a safe space for people to play, they will come up with great things. But it's creating like the key components. If you're missing the creation of a safe space for people to—a psychologically safe space for people to be there, then you might have all of that but it still might not work. So it's trying for that type of environment. You might tweak it on different levels. You might plan it differently, depending on your location. We are, I would say, very privileged having the premises that we have. You still can create a nice space, even if you have a much smaller room, but a great facilitator that can hold people in the moment of play.
Jacquie:
Absolutely. I just want to echo that you don't need a big budget. We just did a workshop for a municipality, and we held it at a recreational center that was designed for children to go and learn about nature. And so they gave us this room and we had access to the outside, which was great. And we did have some big windows, but the chairs weren't fancy and neither were the tables and neither was the flooring. It was just very plain and very ordinary. But the people that I was working with were tuned into this idea of making sure that everyone felt welcome and comforted. And they brought a fantastic lunch in, and just the way that they were with people created that psychological safety, right from the beginning. In fact, halfway through the workshop we ended up changing the agenda because of the things that people were saying, which that got them really excited that we were going to do something different because we heard what it was that they needed. But everything was ran past them, "Okay. This is what we're thinking you're saying. Is this right? Are we on the right track?" And so it was a really—the design even came down to an interplay with the folks that were there. And when people left, they were super happy. And so as a facilitator, you're so excited. And if we could do that kind of work, you don't need to charge much because it's so exciting.
It's the other kind of work that's, "Oh, I have to go. And this isn't going to be great." And the participants are like, "Oh, we've got to go to an offsite." Nobody wants to go to those anymore. Those days are done. And so I think it's thinking about how do we create these experiences for people to come and think about the experiences that they're creating for others. Because that's really the work that we're doing as we're problem solving. It's that walk down the road in empathy, which also means we have to have empathy for ourselves and the others in the room.
Sara:
Indeed. And that's such a nice story that you shared Jacquie, and I totally agree. You don't need big budgets, but you can still create a wonderful experience. You can upcycle a lot of your tools. If you go to a charity shop, which I love, there's so much things that can be used in a creativity workshop. And you haven't—you have just used things that have been pre-loved.
Jacquie:
Right.
Sara:
So that can give a lot of—it can be very special on a session. I know we're jumping from different types of topics here, but I just wanted to make another point on a fact that I know. I work in a large organization, but it was never—it wasn't always that case. And you can grow and you can still think about how can you create things that are, by using upcycled items.
Jacquie:
Right. No, I love that. Yes. I think that you're absolutely right. We do a design thinking workshop where we use used shoes in order to help us build personas. And it's so simple, because it's just so accessible. Anyone can go and get used shoes out of their own closet or at a thrift shop or a secondhand store. So you don't need to have big budgets. It's about having a big mindset, having a big open window to all the possibilities and making sure that you stay open to all the things that can be. So if you're listening to this podcast that's, I think, the big challenge is to think about how with the limitations of the constraints can I create those kinds of amazing experiences for the people that are attending in order for them to get the results that they're looking for?
Mark:
The metaphor that keeps resonating for me is the one of the recipe for the tiramisu. And I'm not just saying this because I want some of the tiramisu right now, but just the notion of a recipe. The ingredients are very common. They're milk. They're eggs. The ingredients all end up being essentially the same. But I think part of what you are bringing this insight to is some of those less tangible ingredients that need to be there, in terms of empathy, in terms of openness to look outside, in terms of psychological safety, in terms of environments. And the raw ingredients of that added element that third, third, which allows for really extraordinary results to come out of it.
I do want to respect the recipe of this podcast. We're coming here to the end of the time that we have. For people who would love to stay in touch with you, or perhaps just follow you. Are there good places for us to direct people online to continue this conversation, Sara?
Sara:
Absolutely. So well, I'm part of Jacquie's network, if you are part of the Strategic Play facilitators. But if you're not, you can still find me on LinkedIn. I think I'm the only one with my name and surname. And you can pop the link in the description.
Jacquie:
I will definitely put that under your bio, Sara, so that people can connect with you on LinkedIn. And we're going to invite people to comment on your model and add their own too. So there can be some engagement there as well that we hope will happen after the podcast.
Sara:
Absolutely. They need to spot me and they need to spot Google into the model as well. So a little bit of a challenge and surprises in it.
Jacquie:
Wonderful. Thank you so much for giving us this time. Every time I talk with you—all your stories are amazing, by the way, everyone. And I just love the way that you tell your story, but you also add such an intelligent description and value as well. Thank you so much for being a part of our podcast. It's been a real pleasure having you here.
Mark:
Thank you, Sara.
Sara:
Absolutely. This has been so much fun. I loved being part of it. So anytime.
[ Conclusion ]
Mark:
That was just such a fascinating conversation. I loved knowing that she began her career as a translator, because I felt like what she brought us to was a sense of how she took that desire to make novel connections with people and with cultures. And she really parlayed that into a fascinating career where she's helping large companies like Google, like LinkedIn, to be more creative and connect with their clients across the globe in a more novel way.
Jacquie:
Yes. I thought that she painted a really wonderful picture of not just the work she does, but also of how she has transitioned through life and has this mindset that is really open and ready to ask, "What if" and look at all the possibilities. I love the comments that she made about how travel really changes who you are and the concept of learning a new language.
You become a different person. I thought that really tied in really well with everything she talked about. And of course I loved the conversation about having the right space to do this work. I really enjoyed chatting with her. She's also just a lovely, warm, sweet person.
Mark:
That really comes across and I want the recipe for tiramisu.
[ laughter ]
Jacquie:
Yes.
Mark:
Speaking of recipes. What's the recipe for this listener challenge?
Jacquie:
If you're listening to this podcast and you have some Lego bricks handy, what we'd like to know is, did you have an aha moment where you faced maybe a creative challenge where you wanted to get more creativity, more play, more fun into your life? Was there a moment where what you were doing, you needed to shut a door so another door would open? We'd love to hear about that. And if you are listening to this podcast in the community group, just post a picture and post your story. If you are listening to this podcast and you're not in our community but you are on our website, please just drop us a line at hello@strategicplay.com along with the picture of your model and your story, because we would love to hear from.
Mark:
Excellent. Can't wait to see the models.
Jacquie:
I know and hear the stories. Thanks so much, Mark. This was totally fun.
Mark:
Thank you. Can't wait to hear the next story.
Jacquie:
I know. We've got some more fun people coming up, so stay tuned.
Mark:
Ciao.
[ Outtakes ]
Jacquie:
If you want tiramisu, you've got to come over here. All right?
Mark:
All right.
Jacquie:
I'm not giving you no recipe. You got to cross the border, get a passport. You've got to travel, man.