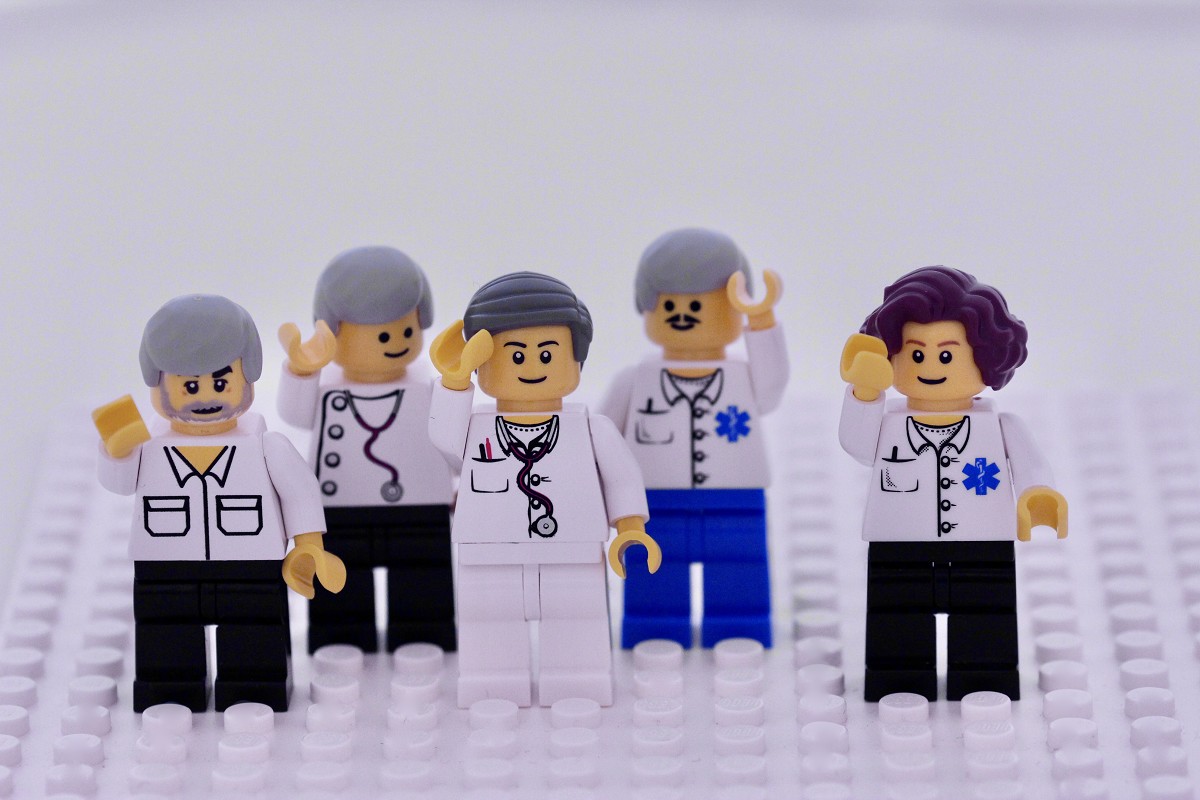 Last summer, we wrote a piece about how Strategic Play® has been engaged in local work. When lockdowns began, we were suddenly unable to meet with clients due to travel restrictions. We decided that focusing on work here in our own community would be the best way we could contribute to a world in need.
Last summer's article covered our work with the City of Pemberton. We described our disaster-planning efforts (during the disaster of COVID) using LEGO® SERIOUS PLAY® methods. If you didn't see this article on Playing with Strategy, please check out this link: https://www.strategicplay.com/playing-with-strategy-
Today, we'd like to tell you about the work we have been doing in health care,
specifically with Whistler Dental.
Hospitals and clinics, along with all essential workers, have become our new superheroes! When we looked around our local alpine landscape in Whistler, BC, we found a practice in need of extra support.
Whistler Dental was like most non-emergency clinics, completely shut down for three months. When they reopened, the leadership team needed support to re-imagine how they could get back to work and operate under new and strict regulations. On average, Whistler gets around 4 million visitors a year. It would be an understatement to say the office was facing its biggest challenge to date. Together, Strategic Play and the Whistler Dental leadership team walked into the unknown as the borders were closed for both Canada and British Columbia.
We started by asking open questions like '"How might we…?" and "What are all the ways…?" As a result, we were able to push the boundaries and grow the practice as other businesses were battening down the hatches. Here is how we did it.
Like most health care workers, the staff at Whistler Dental were under considerable stress. They were being asked to continue working under the most demanding conditions. Many of their friends were leaving the area to "go back home." Most businesses were closed, along with schools and government offices. The usual services were unavailable, and it was hard to even get a cup of coffee in the village; you could forget about finding lunch.
Everything changed on-site at the clinic.
Management was discovering shortages of everything as they continually shifted to handle the new emerging reality. Health care workers suddenly had many new responsibilities. They had to conduct COVID checks and protocols, following new guidelines from both the government and the college regarding everything from uses of Personal Protective Equipment to preparing operatories. They had to care for patients while being concerned for the safety and wellbeing of coworkers and their own families.
Then we arrived with Strategic Play.
We were able to engage everyone using playful methods. We helped them to understand just how important their own voices and perspectives are to the practice. Their input was essential in helping the practice to not only navigate through COVID, but also to help the office improve and be even more successful overall.
We discovered blind spots while gathering information to better utilize key resources. Using LEGO® SERIOUS PLAY® methods, we used Strategic Storytelling to build new narratives using the hero's journey framework. We created client personas by applying design thinking to reimagine client needs. We then used Playing with Strategy to redesign the company's vision, future cast situations, table test possible scenarios, and create a 3D strategy through wayfinding. This process allowed us to make small and large strategic changes to work processes, service delivery, and how we utilize the physical plant.
We used Agile Teams in Motion methods to prototype and test new ways of working, e.g. staff and practice schedule changes, new team formations, operatory utilization, and client flow processes. After each change, we measured the results and used feedback loops to continually improve the system. Once the system stabilized and performance improved in three key areas (Client Care, Staff Engagement, and Return on Investment) we solidified the improvements in Policy and Procedures followed by more playful staff training. We gamified everything to make the process of change more interactive, engaging, and memorable.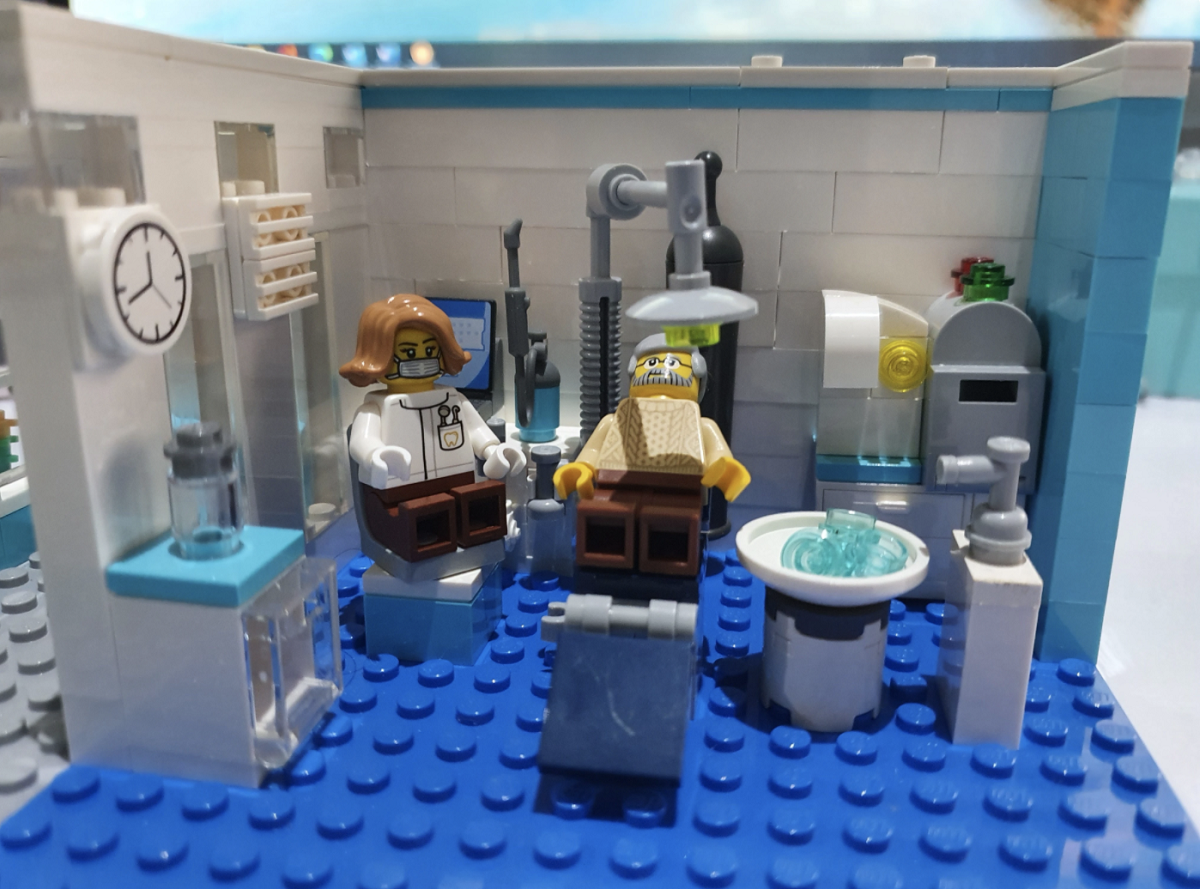 Throughout this process, the entire practice culture shifted.
We identified informal leaders as they emerged and then we trained and promoted them. As we changed reporting structures, we added additional support and encouragement to maintain momentum as our new leaders took on more responsibilities. Unexpected heroes came forward, adding new and challenging tasks to their list of duties. We even attracted two new dentists, dental assistants, and receptionists to join our team.
All these additions improved the capacity as we moved forward while running training in real-time. We took advantage of government programs to enhance the already amazing staff and to take the pressure off the additional requirements of sterilization of equipment and the sterilization of the physical plant.
At this moment, Whistler Dental is enjoying the benefits of their entire team's hard work and dedication. Every person that works in this office is part of an interactive team that has created an amazing outcome!
Here is what Dr. McKenzie has to say.