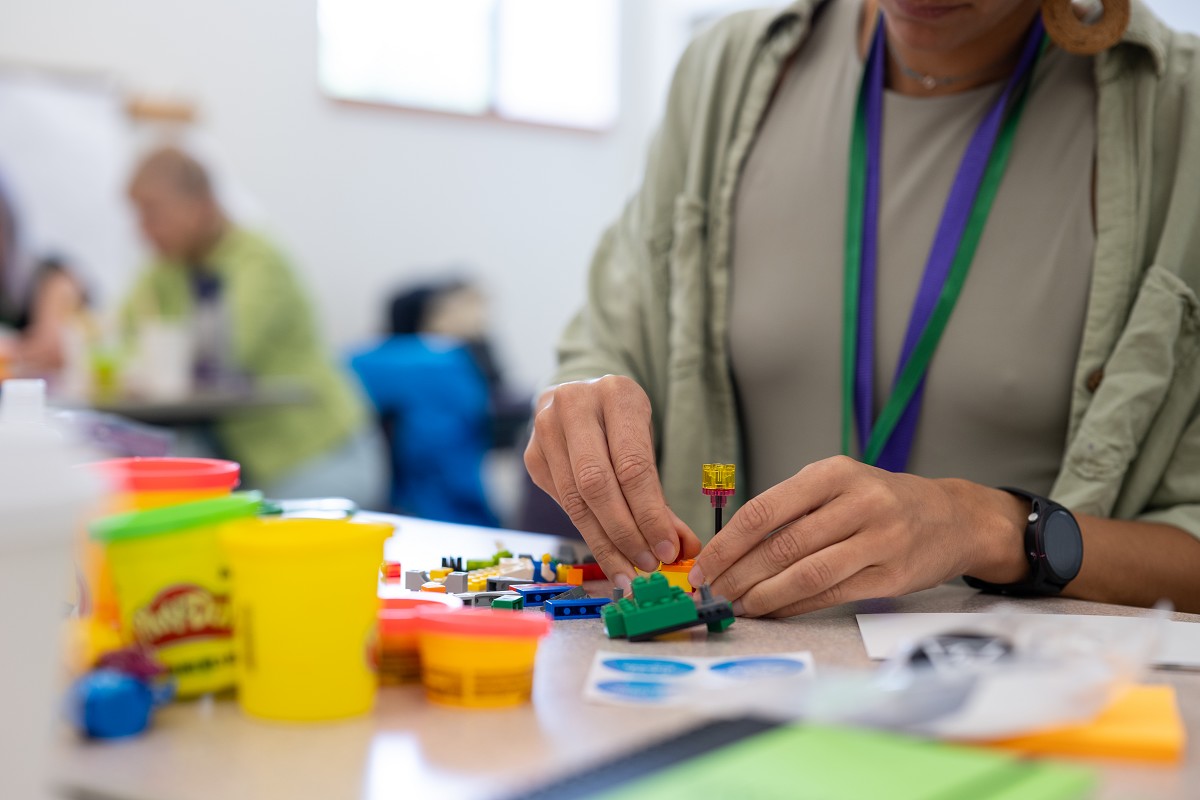 By the time children are in school, many have already adopted the mainstream belief that play is only for fun and is unimportant.
Research reveals most people do not understand the value of play or its role in shaping how we think, feel, and behave, or how this impacts the results that follow. For years, societies and cultures have been oppressing the importance of play. As a result, many people have learned to consider play to be frivolous. Many have lost the meaningful connections with self and others and in doing things that simply bring them joy and happiness.
Strategic Play's PLAYSONALITY© program examines the innate human drive to play. It gives people unique insights and new perspectives into why they make the choices they do, as well as how they prefer to connect with others and relate to the world around them. This knowledge is the key to reigniting lost or forgotten passions.
With this program, we are debunking the myths about play while supporting people to reengage in their own special type of playful behavior and reconnect to their authentic playful selves, while providing a fun and holistic approach to emotional and mental well-being.
People are hardwired to contribute, but without passion there is no purpose. This tool holds the potential to change perspectives and paradigms about our lives and our relationships. This tool builds on this simple truth: All humans are born with a drive to learn through play and to make meaning of the world around them through meaningful connections with others; yet everyone plays and learns differently. This creates our argument for a customized approach to understanding and appreciating how we all uniquely operate and contribute. As we nurture our own individual playstyle, we can also appreciate others and honor the diversity that exists within our families, teams, and connected communities.
Our Playsonality program gathers the insights people need to understand fundamental truths about themselves and others. It has the power to reengage people who have lost their way or become disoriented or distracted. The key is in the diversity of intrinsic motivators, which create the necessary dynamics and tensions for people to play well and also to collaborate creatively as they relate to the world around them.
Humans are extremely complicated beings and rarely reflect on or understand the reasons behind their core drivers; this makes them mysteries to themselves as well as to those around them. This may be why so many people feel disengaged. Even the smartest people at work are but shadows of themselves when not fully engaged and supported to do their best work.
According to Gallup's State of the Global Workplace Report 2022, only 21% of employees are engaged.
Today, a significant number of people work remotely and many feel disengaged from meaningful connections; this is leading to burnout. If you are looking for ways to increase connections, collaborations, engagement, and increase mental and emotional well-being, this program checks all the boxes.
Come out and play with us!
If you are interested in hosting a Playsonality workshop for your community, organization, or in-house team, please contact us at:
We look forward to building connections with you very soon!