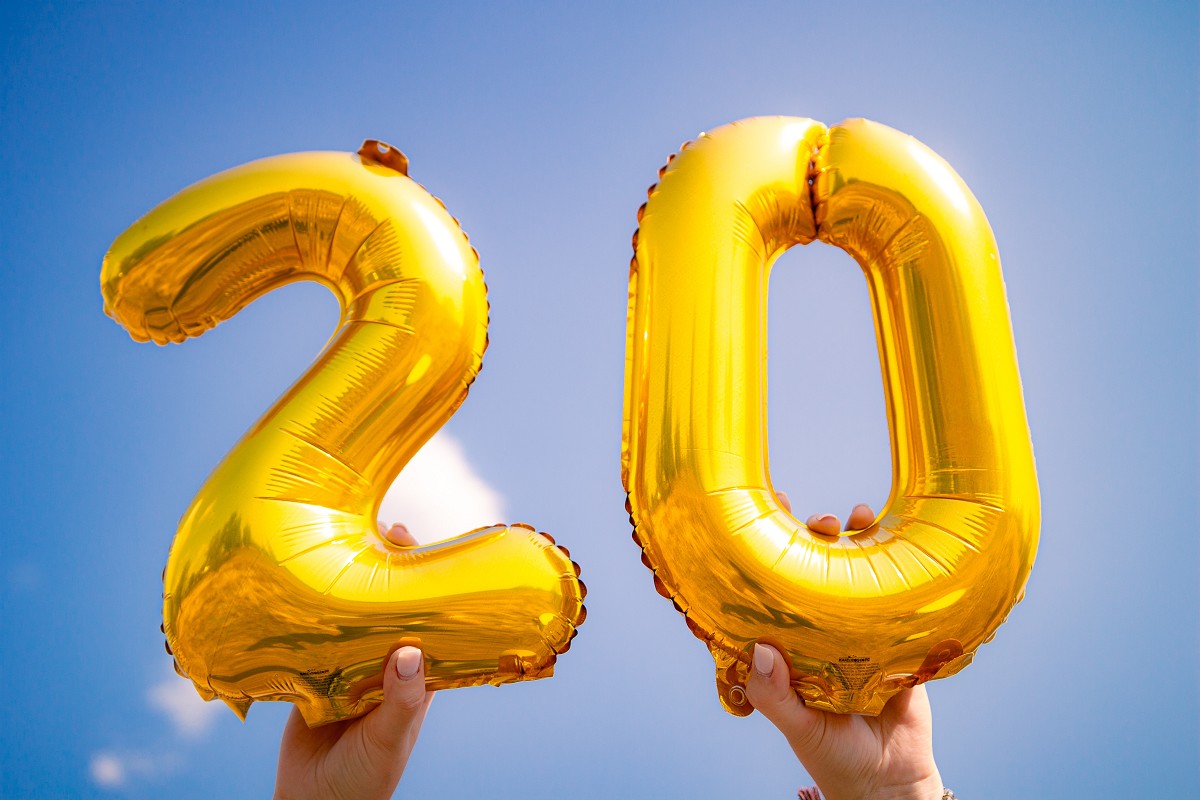 We are thrilled to announce a remarkable milestone that fills us with immense pride and gratitude: the 20th anniversary of Strategic Play Global! Two decades ago, we embarked on a journey with a vision to empower individuals and organizations who, like us, were on a quest for greatness. Today, as we celebrate this significant achievement, we reflect on our journey, our accomplishments, and the bright future that lies ahead.
A Journey of Growth and Excellence
It all began 20 years ago, when we took our first step in Thunder Bay, Ontario, driven by a passion to create positive change. Our commitment to delivering exceptional quality and unwavering dedication to our clients set the stage for a remarkable journey of growth and excellence.
Over the years, we've witnessed countless success stories: individuals discovering their potential, teams thriving in collaboration, communities making sustainable changes, and organizations achieving remarkable feats. From small local workshops to large-scale corporate training programs around the world, every interaction with our clients has reinforced our belief in the power of knowledge and skills to transform lives, communities, and businesses.
We have created original content and developed IP, spoken at amazing international events, written books, won awards, and travelled the world. But most importantly, we have developed rewarding friendships with incredible people. We expect these relationships to last a lifetime.
Nurturing Relationships
Our journey would not be complete without acknowledging the invaluable relationships we've built along the way. We extend our heartfelt gratitude to our clients, whose trust and support have been the pillars of our success. Your feedback and partnerships have continually inspired us to innovate and evolve, ensuring our programs remain relevant and effective in an ever-changing landscape.
We also express our appreciation to our dedicated team of trainers, whose expertise, passion, and hard work have been instrumental in shaping our certifications and delivering exceptional experiences. Their commitment to continuous improvement and their genuine care for our clients' success are the driving forces behind our achievements.
We also want to thank our in-house support team. Andrea Brittain has been with us since nearly day one when we began in Thunder Bay. Stephen Walling came for six months and stayed for 12 years (and counting). Susanne Chia joined the group 10 years ago when we moved the business from Thunder Bay, Ontario, to Whistler, BC.
And, of course, there is our external support team that keeps us looking and sounding amazing: Mike Crane, Simon Duguid, and Mark Millhone. There are many others who have since moved forward in their amazing careers. Each one has left us with wonderful memories, not to mention great material.
We have also had some amazing partnering organizations that have worked alongside us to support our efforts, including our friends: Michael and team at the LEGO Systems Group in Denmark; Richard and team with Procter and Gamble, at the Gym in Ohio; Joe and team at Sencia in Thunder Bay; Susan and team at Nita Lake Lodge in Whistler; Steve Ralph and team at EPIC Impact Society; Beth and team at CPSI; Kim and team at the Dali; Toni, TOGA, and team at the USAF; and Falina and team at the City of Surrey. It is through wonderful partnerships like these that we have been able to build our base and reach far and wide.
Navigating through Turbulent Waters
Our path to this milestone has been marked by significant trials, including the global financial crisis of 2009 and, more recently, the unprecedented challenges brought forth by the COVID-19 pandemic. These events tested our resolve, forcing us to adapt, innovate, and reevaluate our strategies. While the difficulties were undeniable, they also presented us with opportunities to grow stronger and more agile.
Looking Ahead with Excitement
As we stand at the crossroads of past achievements and future possibilities, we are filled with excitement for what lies ahead. The world of play-based learning is evolving at an unprecedented pace, and we are committed to staying at the forefront of innovation by continually creating and developing products designed to meet the ever-evolving needs of our clients. Our upcoming initiatives include:
New Products
We consistently push the boundaries by offering a diverse range of cutting-edge products that cater to the evolving needs of our clients, ensuring they stay ahead in an ever-changing landscape.
Digital Transformation
Embracing cutting-edge technology to deliver engaging and accessible online training experiences that cater to diverse learning styles.
Customized Solutions
Tailoring our programs to address the unique needs and challenges of various industries and organizations, ensuring maximum impact.
Global Outreach
Expanding our reach to empower individuals and organizations across borders, bridging gaps and fostering collaboration on a global scale.
Join Us in Celebrating
We invite you to join us in celebrating this momentous occasion! To mark our 20th anniversary, we have planned a series of special events, workshops, and exclusive offers throughout the year. Stay tuned to our website and social media channels for updates and details on how you can be a part of the festivities, which we will kick off on October 17 in Whistler.
We extend our heartfelt gratitude to each and every one of you who has been a part of our journey. Your support, trust, and partnerships have been the cornerstone of our success, and we look forward to many more years of empowering success together.
Here's to 20 years of growth, excellence, and transforming lives. Here's to the journey that has been and the journey that will be.