SERIOUS PLAY® Methods: Diagnostic Cards
| | |
| --- | --- |
| | -This powerful pocket-sized tool is for inspiring creative thinking, problem-solving, decision-making, and collaborating to drive innovation. |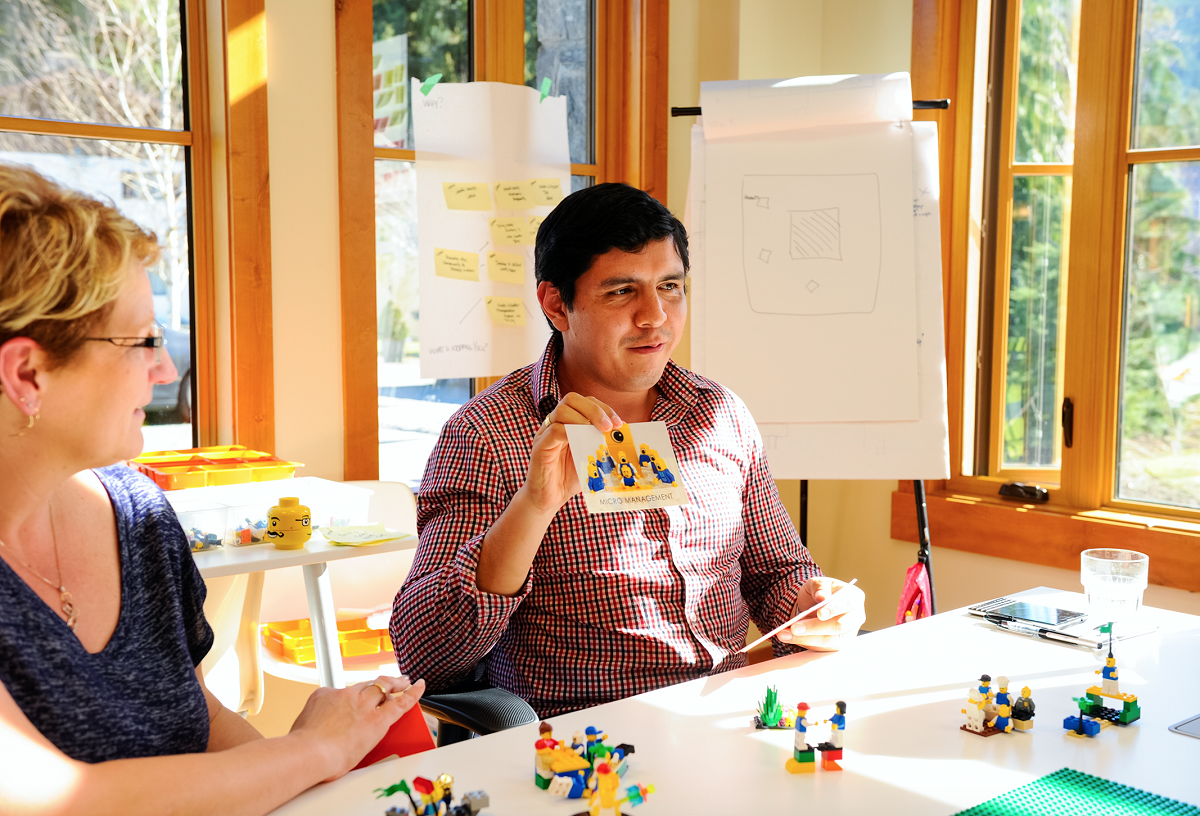 Prerequisite: None.
This is open enrollment because it is a short course that shows you how you can use cards for literally hundreds of applications:
Are you:
Looking for a faster way to better understand your clients/consumers?
Looking for better ways to explain to clients how LSP actually works?
Wanting to find out what's really going on at deeper levels?
Looking for a better way to design workshops?
Needing more openers and closers for your workshops?
Looking for fast activities that really have an impact?
Wanting to add more fun while effectively using your time?
This powerful pocket-sized tool is for inspiring creative thinking, problem-solving, decision-making, and collaborating to drive innovation. Designed for facilitators, consultants, and researchers, 3D Diagnostic Cards stimulate productive meetings and workshops through rapid diagnosis and purpose-built play.
This training is for you if you:
Recognize the power of storytelling and metaphors
Love creative visual tools
Know there must be a better way to quickly understand clients
Like to play with ideas
Are a LEGO® brick fan
Want to add a new tool to your kit
Are looking for some serious and powerful fun
3D Diagnostic Cards help you identify the key issues clients are struggling with. Whether it is due to office politics, lack of clarity, embarrassment, or pride, it can be difficult to bring certain topics to light. The inherent humor of the images serves as an external prompt that makes it easier for people to open the discussion to topics they may have considered too taboo or challenging to address.
You will:
Facilitate and explore creative problem solving on a deeper level using this fun and playful tool
Create a common language and bring clarity to communication
Uncover hidden innovation through root cause analysis and storyboarding
Discover new ways to stimulate powerful conversations
Supplement your creative program with high-energy openers and closers
You get:
A fast-paced training full of activities and debriefs
A certificate noting you are certified to use this tool, along with hours logged
Multiple ideas regarding how the cards have been used in the field by other practitioners
A deck of diagnostic cards to use with your clients
Our full-color book full of ideas to use at the beginning and end of your sales cycle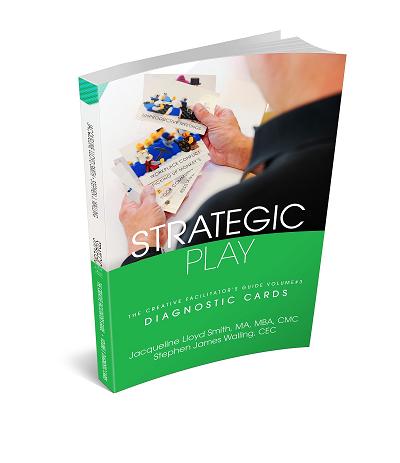 Add my name to the wait list: Add now
Where can I contact the organizer with any questions?
Complete your registration & certification requirements under a Licensed Master Trainer!

Strategic Play® Group Ltd. training has been approved by the
Global Federation of LSP Master Trainers
Email Us: We will respond within 24 hours!
North America Toll-Free: 1-888-238-2608
Globally: +1-604-972-0107
Ok, now stop reading and register for this training - the seats are selling fast!
Seats for this program are limited as we have very small class sizes to ensure knowledge transfer.