MÉTODOLOGÍA LEGO® SERIOUS PLAY®: What the duck!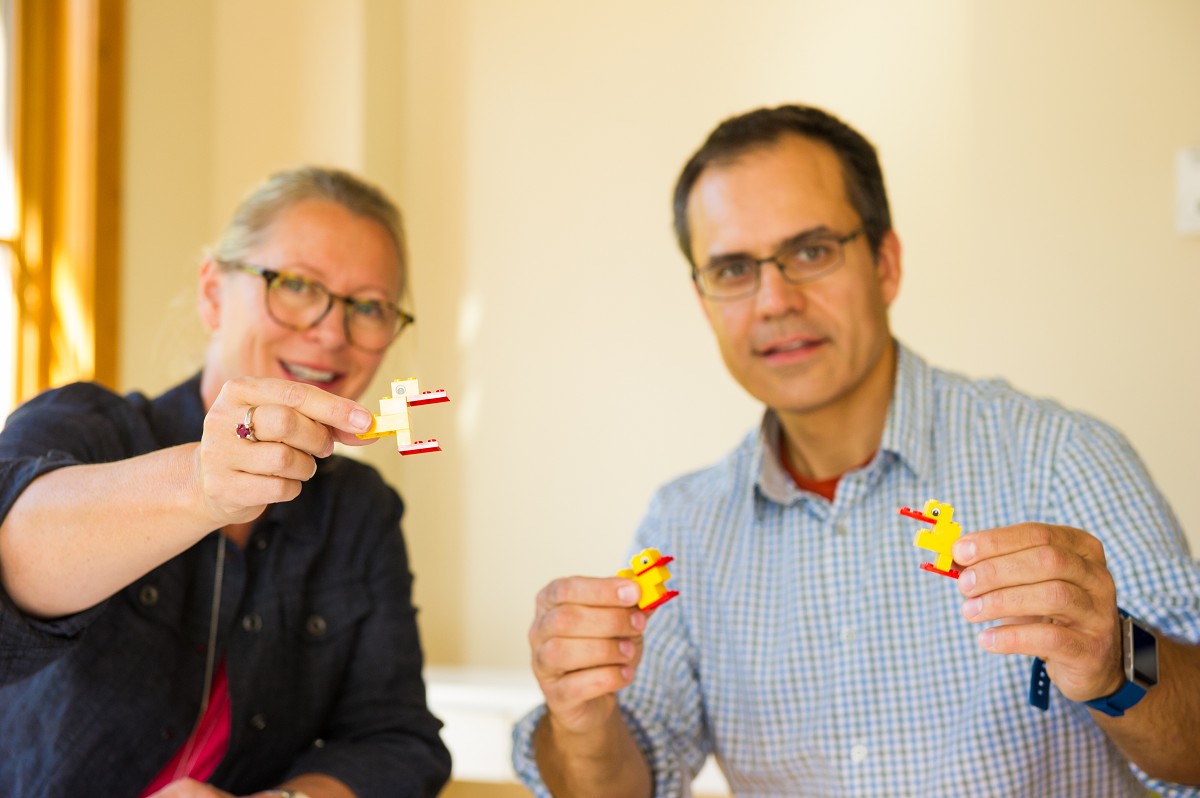 MÉTODOLOGÍA LEGO® SERIOUS PLAY®: What the duck!
LEGO® SERIOUS PLAY® "¡Qué pato!" es nuestro más nuevo programa de entrenamiento de UN DÍA!
¿Estás buscando actividades divertidas que puedas hacer con solo un puñado de ladrillos? Al igual que la mayoría de los profesores, entrenadores, coaches y consejeros, es probable que te pidan que hagas más con menos. Si es así, este es el programa de entrenamiento perfecto para ti. Es posible que trabajes con un aula llena de estudiantes, un gran grupo de personas en una conferencia o un pequeño grupo, junta directiva o grupo de ejecutivos. De todos modos, tenemos las actividades que necesita para mantener a la gente involucrada, comunicándose y aprendiendo mientras pasa el tiempo.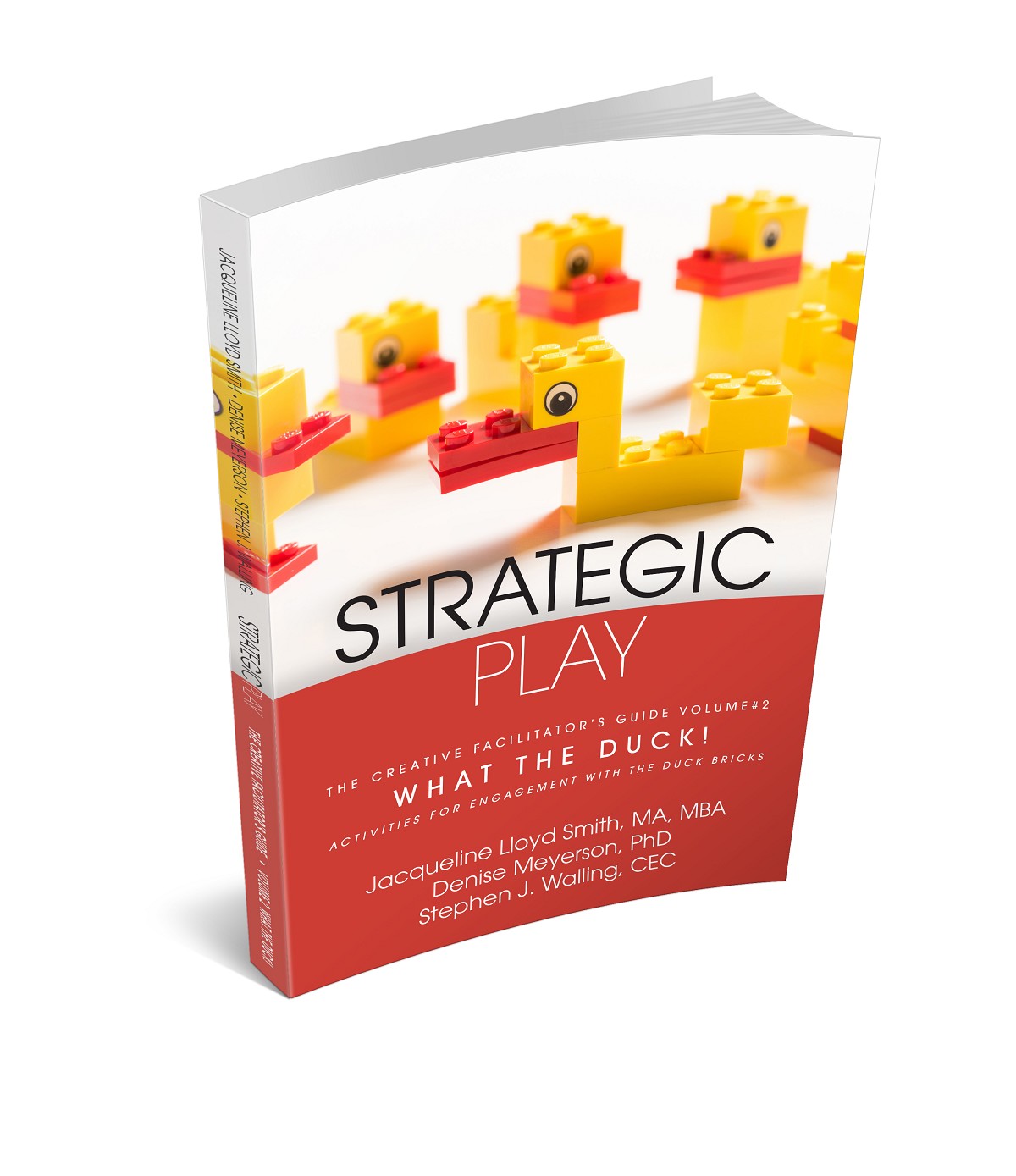 Entonces, ¿qué pasa con la metáfora del pato? Hacemos uso de los 6 ladrillos LEGO® que constituyen un pato. ¡Este entrenamiento rápido e interactivo te sorprenderá al ver el poder de la conexión cerebro-mano y la diversidad de estilos de pensamiento! Usando algunas de estas herramientas interactivas, los participantes ingresan al estado de flujo. Este es el estado psicológico Mihaly Csikszentmihalyi que se refiere a donde estamos en la zona. Cuando estamos en flujo, nuestra concentración aumenta, pensamos más rápido y aprendemos a niveles acelerados. Si desea crear un verdadero chapuzón, puede ayudar a que el flujo se produzca más fácilmente utilizando estas herramientas. Cuanto mayor es el sentido y la sensación de flujo, mayor es la probabilidad de logro y mejor el rendimiento correlacionado. Esto hace que una gran actividad comience, además considerando que también es de bajo presupuesto. Todo lo que necesitas son algunos ladrillos LEGO® simples. Es increíble lo que puedes hacer con solo seis. El verdadero poder del proceso es la increíble manera en que la herramienta se puede adaptar y modificar para salir con resultados. Aquí están algunos ejemplos:
Facilitadores / Entrenadores: esta es una gran manera de introducir el poder de la diversidad de pensamiento y mejorar la comunicación.
Docentes / formadores: pueden incorporar piezas de aprendizaje lúdico para hacer que su contenido permanezca y aumente el pensamiento innovador a través de la narración de historias y el desarrollo del lenguaje.
Consejeros: pueden abordar problemas como escuchar, recordar, enfocarse, diferir el juicio y puede explorar opciones.
Desarrolladores organizativos y profesionales de recursos humanos: esta es una gran herramienta para abrir sesiones o reuniones de incorporación.
Estas son solo algunas de las cosas que puedes hacer con esta herramienta flexible y poderosa, ¡pero en realidad es infinita!
Una pequeña cantidad de ladrillos te permite utilizar herramientas de pensamiento 3D y aprovechar las cuatro etapas de juego: ·
Sensorial y táctil·
Cuentacuentos y/o juegos de roles con prototipos·
Hacer y construir con artefactos 3D que contienen información compleja·
Juegos con reglas, para probar escenarios y cambiar patrones de pensamiento Y esto es lo que es tan increíble: Simplemente al comenzar a introducir algunas actividades en su grupo, aula, reuniones o discusiones, puede cambiar la dinámica, abrir vías neuronales y facilitar una mayor comprensión.
¿Dónde puedo contactar al organizador si tengo alguna pregunta?
Contacto: gabriel@strategicplay.ca O llámanos: +591 725.98858
Contacto: arturo@strategicplay.ca O llámanos: + 56 9 9406 7336
Contacto: rosa@strategicplay.ca O llámanos: + 057 6487 2132
Ok, ahora deja de leer y regístrate para este entrenamiento, ¡los cupos se están vendiendo rápido!Los cupos para este programa son limitados ya que tenemos clases muy pequeñas para garantizar la transferencia de conocimientos. Si pospones las cosas, ¡lo lamentarás!¡No estamos bromeando! ¡REGÍSTRATE AHORA! Strategic Play® ofrece la metodología LEGO® SERIOUS PLAY® bajo la licencia Creative Commons de LEGO® Systems Group. LEGO® SERIOUS PLAY® es un proceso de facilitación de renombre internacional utilizado por las organizaciones para involucrar a los participantes/colaboradores y de esa forma generar ideas innovadoras para la mejora organizacional.