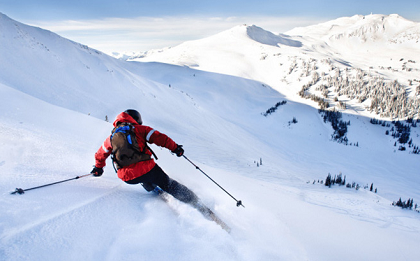 In December 2015, we decided to run a fun event for families. Although everyone seriously had fun, we used only a set of LEGO® bricks and the instructions.
That's not LEGO® SERIOUS PLAY®, you might be thinking. You are correct, my friend. We deviated from the norm!
So what in the world were we thinking?
Our office just happens to be at the Nita Lake Lodge in Whistler. We invited staff members and families staying at the lodge to join us in building the Star Wars Death Star. The timing was no accident, either. The new Star Wars movie was just out in our local theater.
Nita Lake Lodge is actually a ski lodge and Whistler is a resort town. We are surrounded by PLAY, but the outdoor, active, athletic kind. We had stiff competition with the powder on the mountain that day. Even so, people came to build and play, and many stayed all day and night!
As you can see, it wasn't just children who came out. Adults love to play too, so this was a great event to get everyone's hands on the brick.
It's true that most of the work we do is with very serious topics like:
Problem Solving and Decision Making
Leadership Development
Team Development
Branding
Conflict Management
Strategy
So why did we get so far off the beaten path? Because it's fun, engaging, and playful.
We believe play is really what it means to be human. Adults, like children, learn and connect through play. Play helps us to develop higher emotional IQs, it allows us to stop being so competitive and, for the most part, allows the kinder sides of our personalities to shine. Play is a natural way for people to collaborate and connect. In the words of Dr. Stuart Brown, "The brain needs a hand and the hand needs a brain and play is the medium."
So why just stick firmly to having only SERIOUS PLAY®? Why not also have some moments of unconstructed fun, play without a purpose? What a great way to connect in your community!
The kid inside will thank you! If you are looking for more fun ways to promote LEGO® SERIOUS PLAY® and the work you do, don't forget to:
a) Follow us on Twitter
b) Like us on Facebook
c) Sign up for our newsletter