LEGO® SERIOUS PLAY® Methods training for Emerging Technology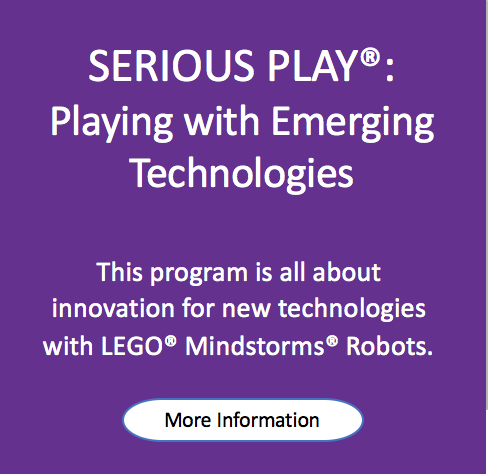 UNDER CONSTRUCTION!
(But here is a sneak peak...By now you have likely heard about the trends in IT that are on their way. Everything from self-driving cars to drone deliveries, face and voice recognition, it's all coming faster than we could have ever imagined. Don't worry, now you can learn about all this in our playroom using LEGO® SERIOUS PLAY® methods - and learn through play - the only way to learn!
This course will cover things like:
Artificial Intelligence

Blockchain

Cryptocurrency

Financial Technology or Fin Tech
Right now our designers are busy working in our brick lab to pull it all together.
More news will be coming very soon!