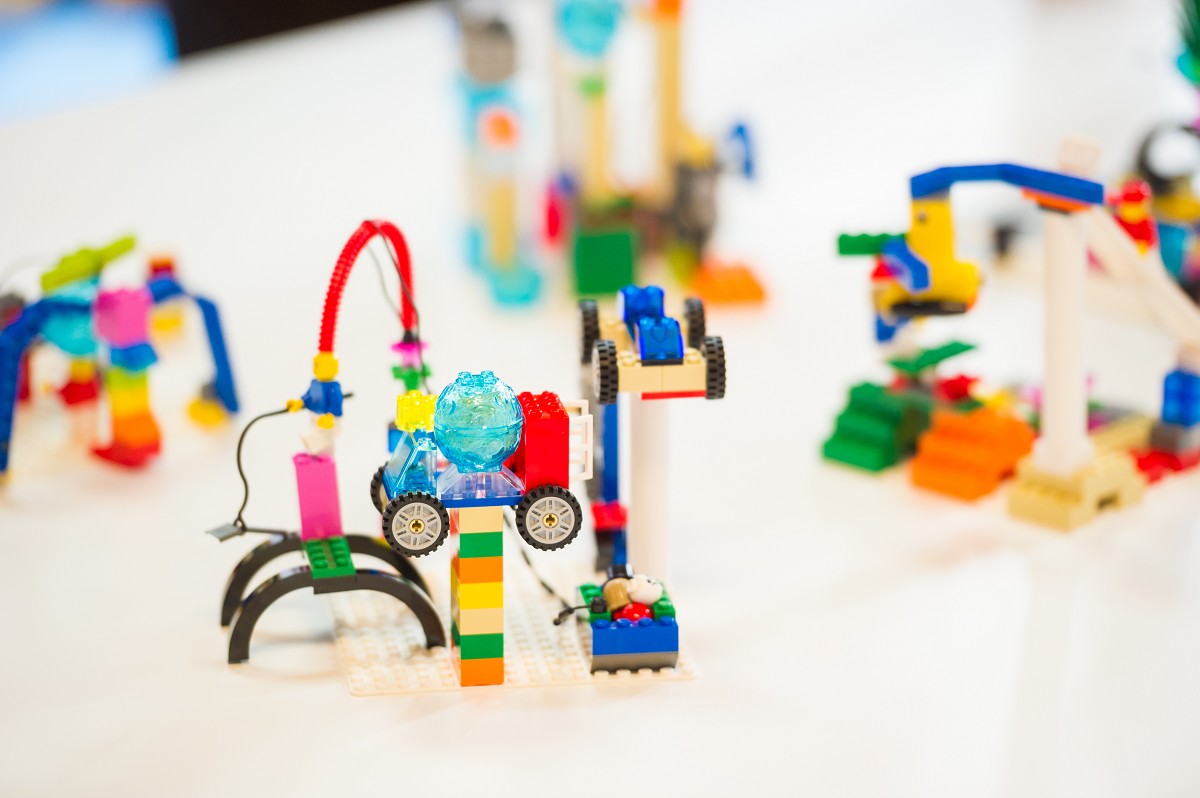 As a company focused on being forward-thinking, we do our best to see each problem as a challenge and a call for creative thinking with unlimited possibilities. For all the COVID-19 difficulties dragging on and making everyone's lives difficult, 2020 still had many great moments.
World Creativity and Innovation Day
In April, Jacquie had the honor of presenting at the 20-hour virtual summit in celebration of the 20th anniversary of World Creativity and Innovation Day . Among the many fascinating guests who spoke about using creativity to address the United Nations 2030 Sustainable Development Goals, Jacquie presented her case for play.
EPIC International Summit
We were once again thrilled to be sponsors of the EPIC International Summit , which had to take the unusual step of moving to an online format. Jacquie presented during the opening portion and the wrap-up, as of course did the founder, our wonderful trainer and community member, Dr. Steve Ralph. The Strategic Play team enjoyed great representation at this year's conference:
Daberechi Okedurum—Enterprise Creation & the Creative Problem-Solving Process
Sven Poguntke—Disrupt Your Business with Science Fiction Storytelling
Kari Campos—Energy Leadership
Sarah Moyle—Visual Thinking 101
Jacqueline Lloyd-Smith & Stephen Walling—Discovering LEGO® Serious Play® and Playsonality
New Team Members for our Global Training Team
We also welcomed some terrific new trainers to the Strategic Play team: Joe Leung, Andy Kwok, Scott Perryman, Leo Chan, and Dan Pape. With these additions, we expanded our global footprint through Canada, China, and Japan.
Mihály Csikzentmihályi
On October 20, we were all saddened to learn of the passing of the great Mihály Csikszentmihályi, the founder of flow theory. We chose to honor him by remembering how he laid the groundwork for each of us in the play community. His research really has allowed us all to find creative and unexpected paths in our lives, and we are eternally grateful for that.
Stories from the Global Playground
Members of the team have been hard at work the last couple years on our new book we recently launched: Stories from the Global Playground. Coming soon on Amazon. We first conceived of this idea shortly into the initial COVID shutdowns. Having the time to contemplate and reflect on our experiences was a therapeutic escape from the realities of the pandemic, and we're thrilled to finally share these stories with everyone.
Strategic Play Podcast
Another exciting project that kept us busy was creating and launching the Strategic Play Podcast. In each episode, we speak with some of the most creative and innovative people we know. Before recording, we give each guest an LSP building prompt. We then use their finished model to launch conversations with the aim of illustrating the real power and value of play for our listeners. If you haven't listened yet, we have several episodes available so you can dive in as you wait for the next releases.
Global Citizen
At Strategic Play Global, nothing is more important than the way we can positively engage and impact people who come out to play with us. As an organization that is powered by creativity, we help others to imagine and build better futures for themselves, their organizations, and their communities around the world. That is why, as part of our planned-giving efforts, we have chosen to partner with Global Citizen. Through education and advocacy, they are on a mission to defeat poverty, demand equity, and defend the planet.
Strategic Play Global are excited to be working with the Global Citizen team in 2022, as we support them to reach their strategic goals.
What's New in 2022?
So there you have it.
Throughout 2021, we kept our heads held high and focused on finding creative ways to have a positive impact.
What will 2022 bring? We lost our crystal ball, but we anticipate another year of creativity and optimism.
In what ways do you think you could use your creativity to make the world or your community just a little bit better? Whatever you decide on, dive in and put your heart in it.
Have a great year, everybody. You deserve it.